Jan 22nd, 2021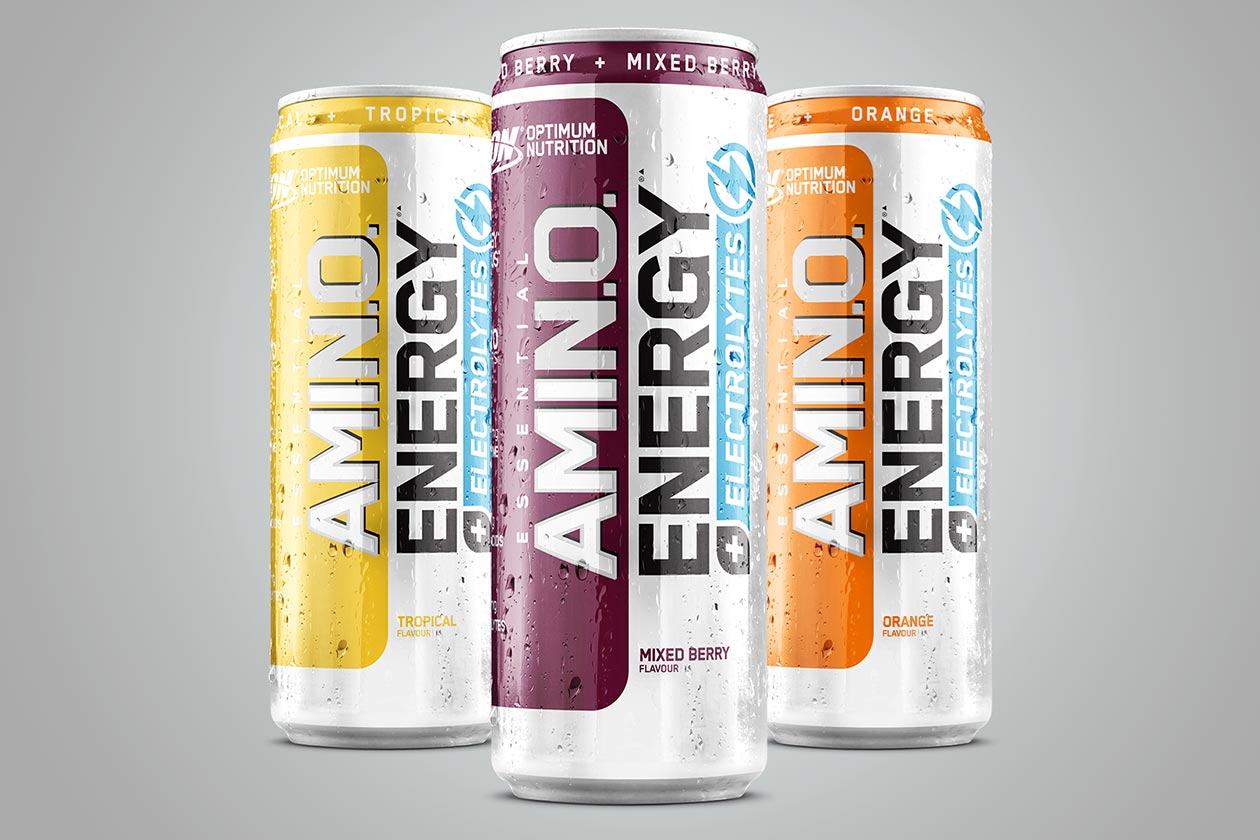 While the UK and Europe does have an AmiNO Energy beverage from Optimum Nutrition, it is not the same as the one here in the US. It features an alternative label design, a slightly different formula, and a separate set of flavors. In 2021, the AmiNO Energy drink, or AmiNO Energy + Electrolytes beverage in the US, is finally coming to the UK and Europe.
Optimum Nutrition's AmiNO Energy + Electrolytes drink hitting the region in the next few months, will have a similar set of ingredients to the drink already there with just over 5g of amino acids. It includes 2g of BCAAs, half a gram of taurine, and light dosages of a few other aminos, plus 100mg of caffeine for energy and, of course, electrolytes for hydration.
The flavors Optimum Nutrition has planned for the AmiNO Energy + Electrolytes energy drink for the UK and Europe are Tropical, Orange, and Mixed Berry. They're also all guilt-free with zero sugar and only ten calories in a single slim and sleek, 250ml can. This is just one of many new products Optimum is launching in the region for the New Year, with two of the others being EAA Energy and the Fruit and Nut Protein Crisp.