Jan 20th, 2021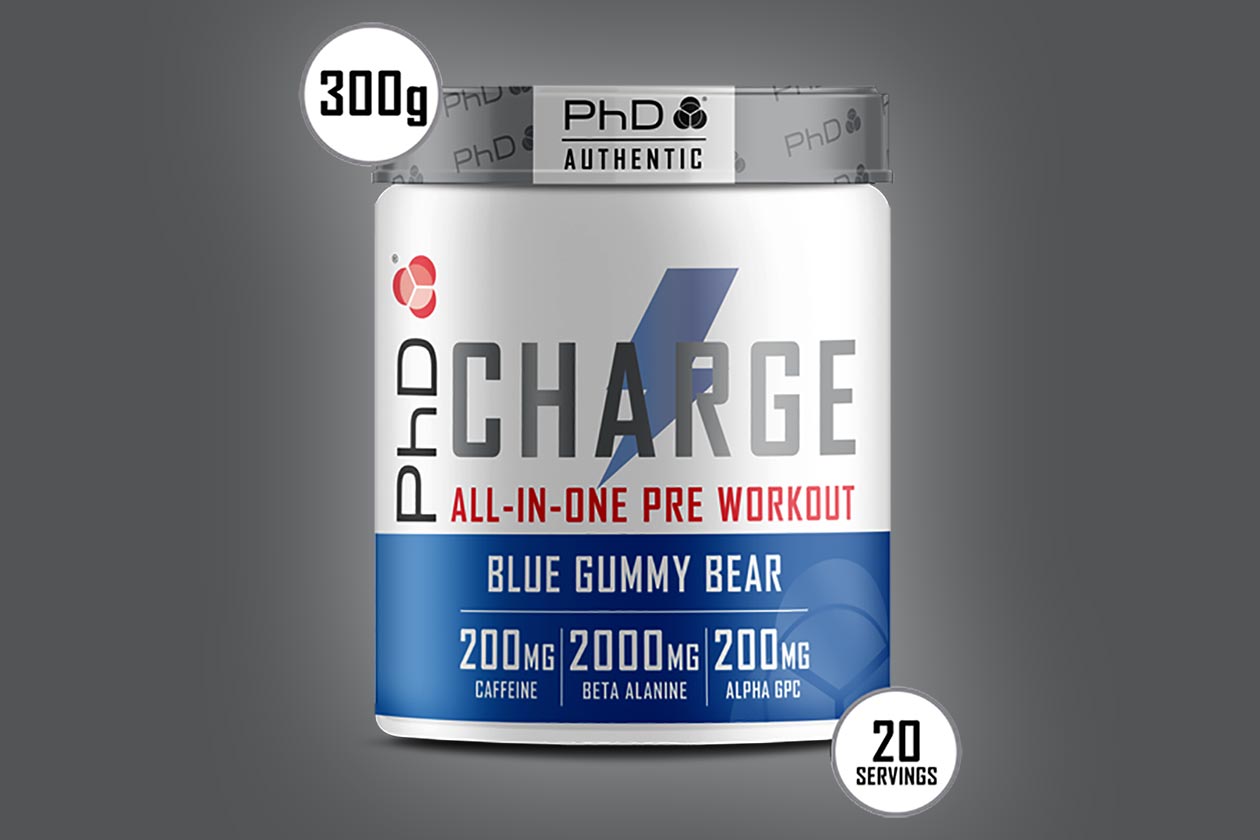 In November of last year, only a couple of months ago, UK sports supplement brand PhD Nutrition came out with a compact and convenient pre-workout shot named Charge. It features a short and simple set of ingredients to boost energy, pumps, and performance, including 3g of beta-alanine, a gram of citrulline, 250mg of alpha-GPC, and a reliable 200mg of caffeine.
This month PhD Nutrition has come out with another pre-workout named Charge; although this one is a more traditional powder, but still has a short and simple set of ingredients. It is a relatively cost-effective pre-workout, directly priced at £19.99 (27.34 USD) for a tub of 20 full servings, and it has a variety of flavors in Sherbet Lemon, Blue Gummy Bear, Grape Candy, and Sour Watermelon.
The formula behind PhD Nutrition's Charge powder pre-workout, is as mentioned, similar to the two-month-old Charge shot. It has less beta-alanine at 2g per serving, a gram of taurine, 1.5g each of tyrosine and arginine, 200mg of alpha-GPC for focus, and the same 200mg of caffeine. There are also two key ingredients not in the shot but in the powder. with 3g each of BCAAs and tried and true creatine monohydrate.
PhD Nutrition's powder pre-workout version of Charge is quite simple and straightforward, featuring common and reliable ingredients, with nothing dosed too over-the-top. It's a fairly mainstream pre-workout, including ingredients for a balanced mix of energy, focus, pumps, and performance, and it has a strong price point at £19.99 (27.34 USD), which is just £1 (1.36 USD) a serving.