Standalone KannaEase capsules arrive from SNS with a strong dose and price
Jan 4th, 2021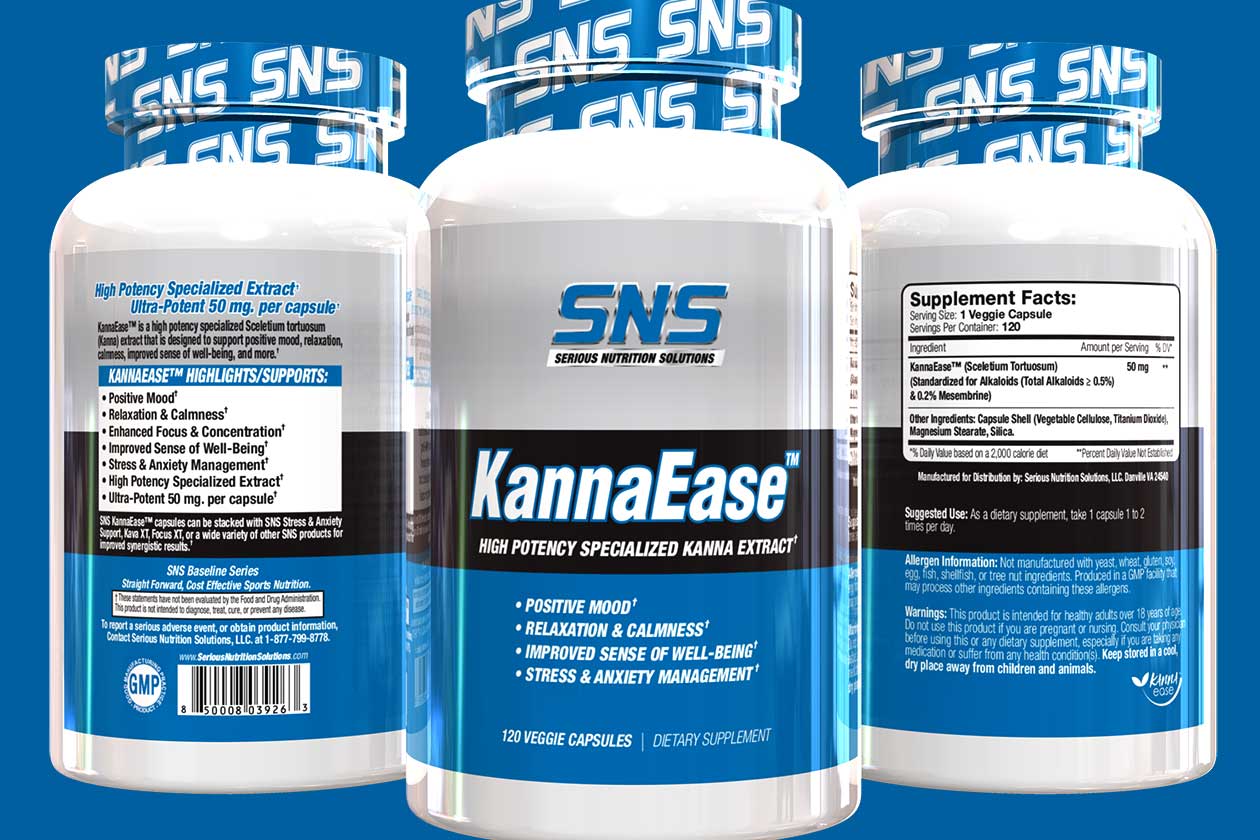 As promised over the weekend, Serious Nutrition Solutions has started its exciting run of at least one all-new supplement or revamped product, every week for the next three months. The item that is starting everything off for the reputable brand is a standalone, Baseline Series supplement, although still high quality and well-dosed as the brand is known for.
KannaEase is the first new product for SNS in 2021, featuring premium, KannaEase branded sceletium tortuosum at a solid 50mg in each of its 120 capsules per bottle. The dosage and capsule count gives users the freedom to take the supplement at their preferred amount, whether it be one capsule at 50mg, or double up to two capsules for 100mg.
The SNS online store is the first place stocking the Baseline Series KannaEase, and like most of the products in the line, it's priced very competitively. The regular cost of the supplement is $32.99 for that large bottle of 120 capsules, and the brand is still running its New Year's sale, which discounts KannaEase to $23.09 using the coupon 'newyears30'.