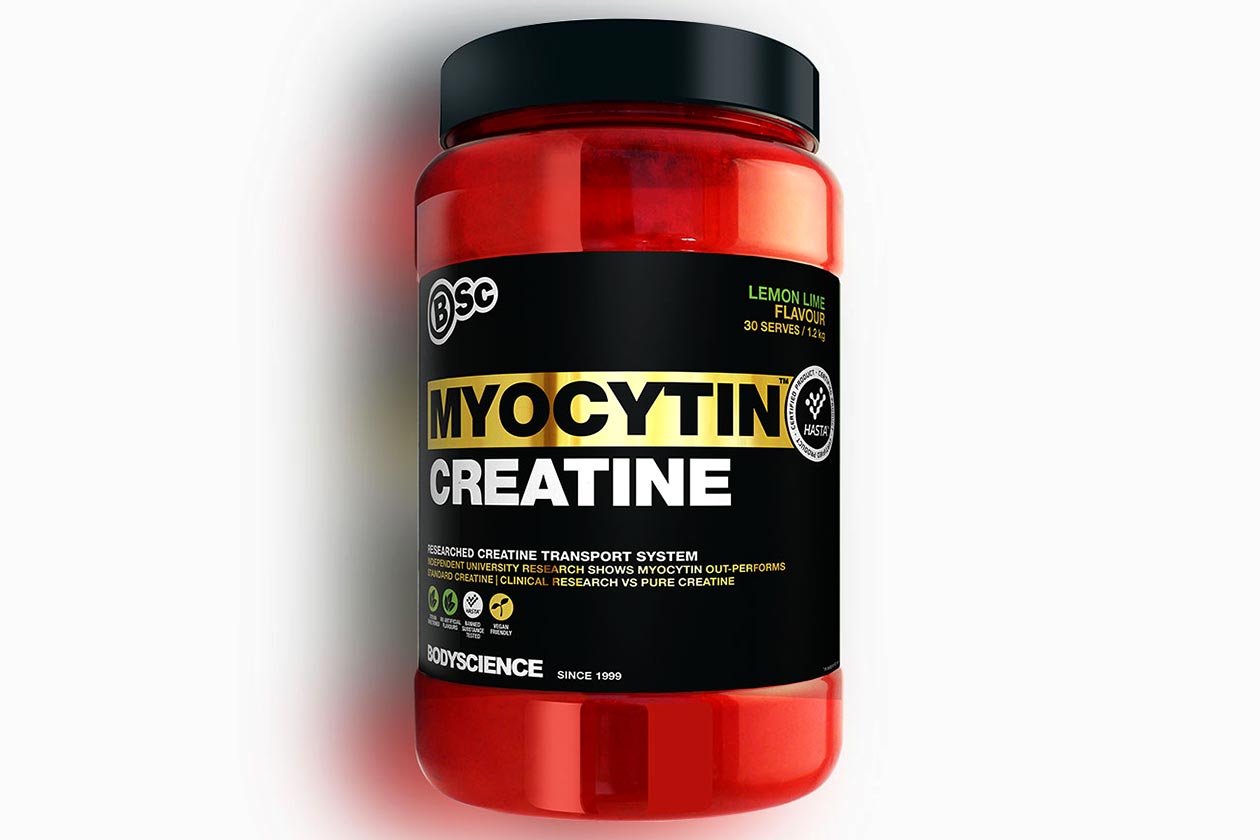 Myocytin is a creatine-based strength and muscle builder from the Australian brand Body Science, originally introduced 18 years ago, back in 2003. The long-running brand had since discontinued the product, but for 2021, it has decided to bring it back under the same name, "Myocytin", but with a more modern label design to match the rest of its lineup.
Like the original Body Science's Myocytin, the returning supplement features a creatine-based formula, although as you could probably tell by looking at the tub and its 1.2kg weight, there is more to it than that. Myocytin combines creatine together with taurine, carbohydrates, minerals, and glycine to improve the transport and uptake of creatine.
According to Body Science, the formula behind Myocytin has proven to improve bench press performance seven times more than standard creatine. Unfortunately, we can't find the facts panel, the exact list of ingredients, or dosages in Myocytin, with the brand's online store only featuring images of the product unlike most of its other items.
We have reached out to Body Science for the details but have not heard back. We can confirm it has a heavy serving size, as that 1.2kg tub provides 30 servings, meaning each one weighs in at 40g. The returning supplement is available at bodyscience.com.au in Lemon Lime and Raspberry flavors and directly from the brand it will cost $59.95 (46.54 USD).