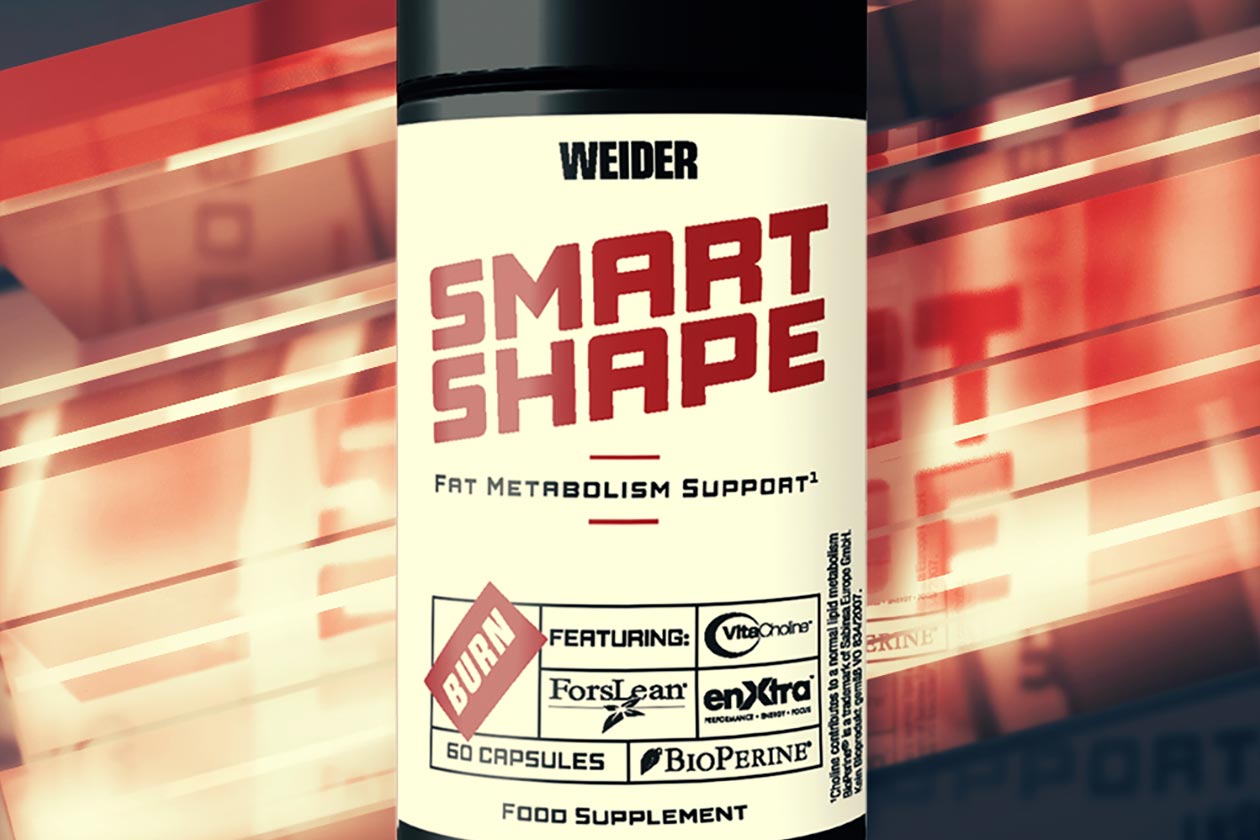 Smart Shape is an all-new fat burner from Weider, which so far this year has already introduced a simple and stackable pump supplement in Nitro Genic and the protein bar spin-off Yippie Fruits. Smart Shape is a stimulant-based weight loss solution featuring a handful of premium, branded ingredients, including the increasingly popular stimulant enXtra.
Weider's latest innovation for the highly competitive fat loss market is formulated to increase and enhance energy and focus, with its ingredients taking care of that being a solid 300mg of enXtra, 82.5mg of VitaCholine, and 200mg of caffeine. Then to support weight loss, you get green coffee bean, green tea, and a full half a gram of ForsLean branded forskohlii.
Weider's Smart Shape fat burner comes in capsule form, with all of those ingredients mentioned, plus a few vitamins, minerals, and BioPerine for absorption, getting wrapped in a two capsule serving. The supplement is available now in the brand's home country with the usual 30 servings per bottle and easily becomes the brand's most complex fat burner.