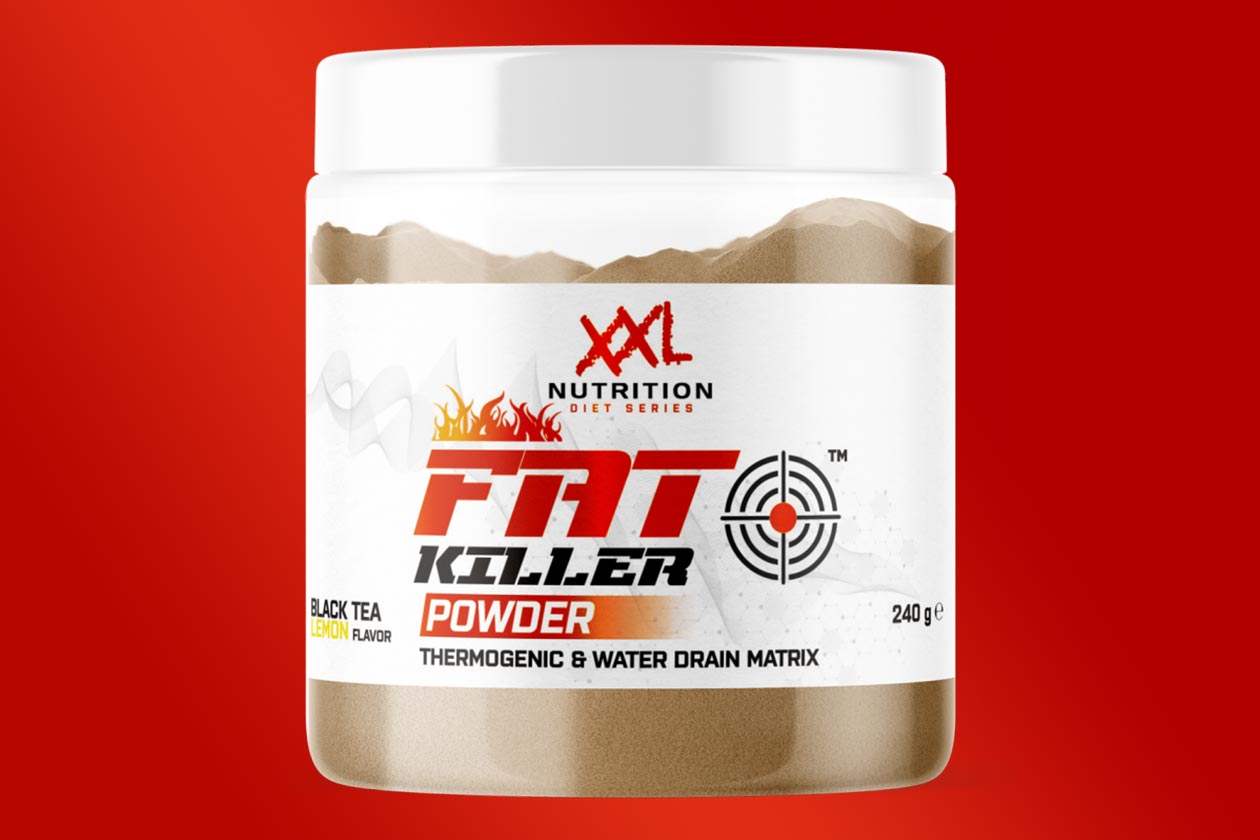 Fat Killer is XXL Nutrition's signature weight loss supplement that, since its inception, has been turned into an entire family of fat burning products. There is, of course, the original Fat Killer, the nighttime spin-off Fat Killer Night, and the more intense Fat Killer Black Edition. Joining that series this week is another Fat Killer supplement, the first one in fact that you can drink.
The European retailer and brand XXL Nutrition has come out with Fat Killer Powder, a unique Black Tea Lemon-flavored version of Fat Killer. Like the original capsule supplement, Fat Killer Powder features ingredients to support energy, focus, thermogenesis, and overall fat loss. Its formula includes the likes of carnitine tartrate, dandelion roo, choline, and the increasingly popular EnXtra.
XXL Nutrition's Fat Killer Powder has some similarities to the capsule original as well as plenty of key differences, but they do both have sources of caffeine. You can purchase the new flavored Fat Killer over on the brand's website, where it is actually priced slightly lower than the regular Fat Killer at €29.95 for a tub of 30 servings in that one Black Tea Lemon flavor.