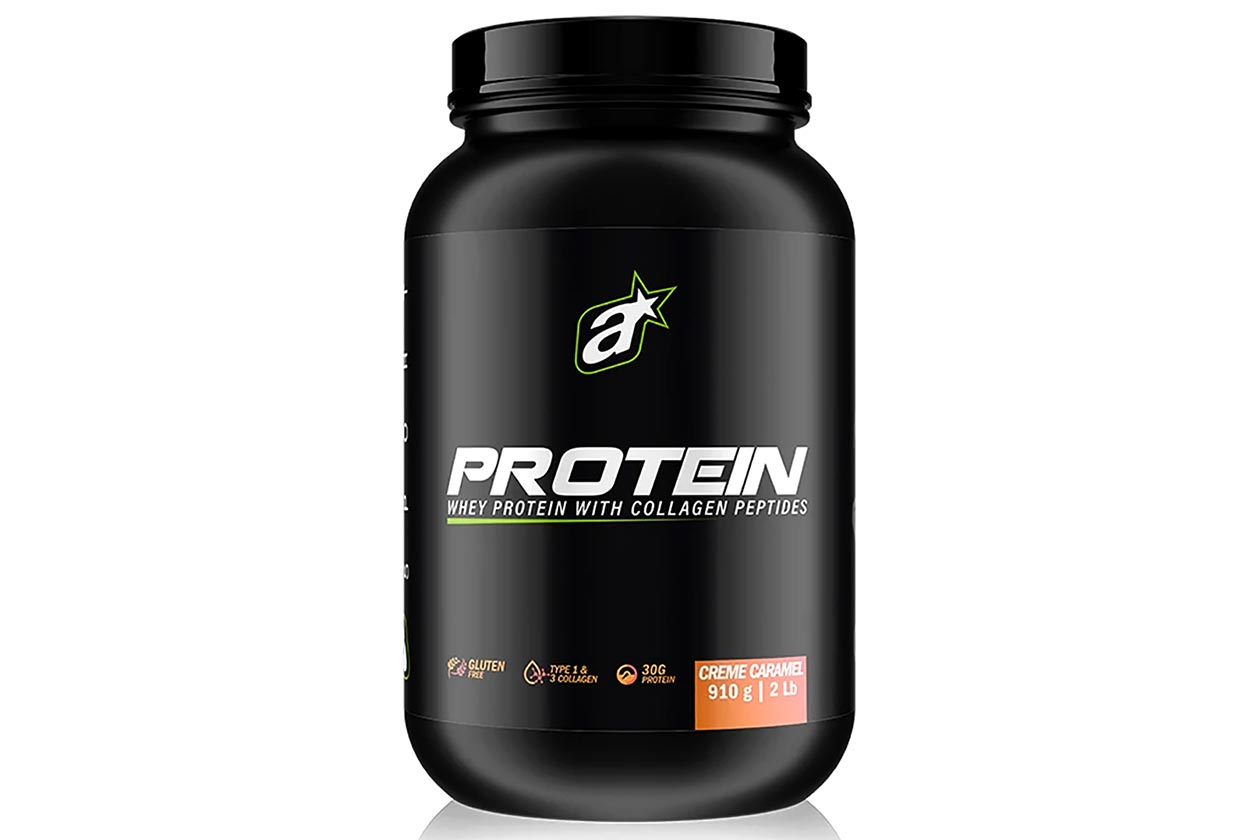 The still relatively new Australian supplement company Athletic Sport has grown a lot since coming to market, covering many different categories beyond its original hit pre-workout Kamikaze. This month, the brand has expanded into yet another product for a new category, which is also one of the most competitive and saturated categories in the industry.
Athletic Sport has put together its first-ever protein powder, although it isn't the usual whey-exclusive supplement. The product brings together the power of whey with three different types, and collagen, to provide 33g of protein per serving. The other macros are relatively low at 3.2g of fat and 3.3g of carbohydrates with 2.1g of sugar and a total of 176 calories.
While collagen has become quite a popular type of supplement to come out with, the combination of whey and collagen is not something many other brands have done. Athletic Sports Protein is available now through its website in four flavors with Chocolate Milk, Vanilla Ice, Creme Caramel, and Choc Nuts, with a tub of 20 servings at $69.95 (54.30 USD).