HighKey puts a vegan-friendly spin on its hit high-protein cereal
Mar 2nd, 2021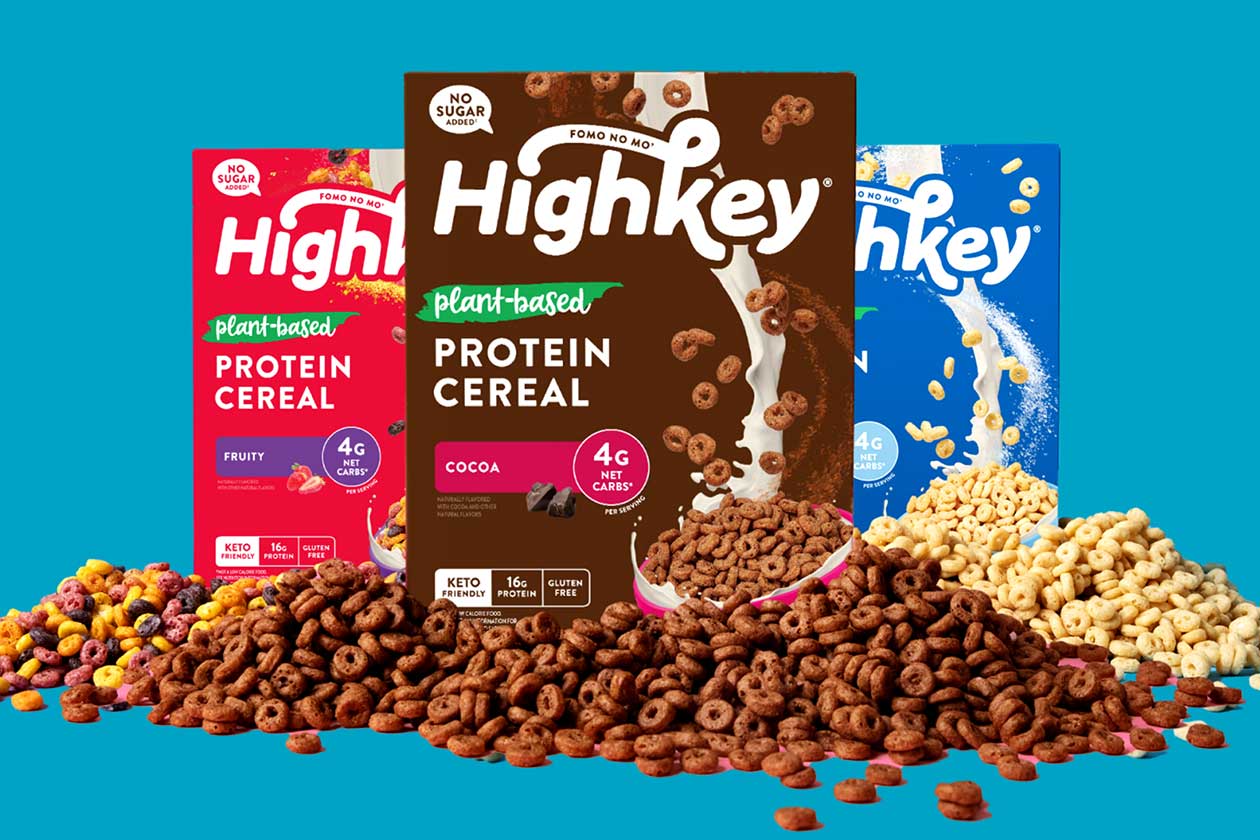 The product that put the creative, functional food company HighKey on our radar was its protein-packed, Rice Krispies-like Protein Cereal, which now comes in a variety of delicious flavors with five to choose from. This week the brand has expanded that hit product, not with another flavor, but another version that vegan-friendly fans of HighKey will greatly appreciate.
The company has come out with Plant-Based Protein Cereal, made with only vegan-friendly ingredients, including soy protein in place of milk isolate to maintain its high level of protein. The nutrition profile in HighKey's plant-based spin-off is actually higher in protein than the original with 16g per serving, although its serving overall is a little heavier, weighing in at 37g versus 28g.
Unlike the protein, the rest of the macros in HighKey's Plant-Based Protein Cereal are much closer to the milk isolate-based product, with 7g of fat, 12g of carbohydrates, 4g of net carbs, and 150 calories. When it comes to flavors, the brand has launched the vegan functional food in three options from the regular Protein Cereal's menu with Frosted, Cocoa, and Fruity.
One more little detail worth sharing is the Plant-Based Protein Cereal does have a slightly different form compared to the original as instead of being Rice Krispies-like, the spin-off's cereal pieces are hoop-shaped. The product and its three flavors are all available now through the HighKey website for slightly less than the regular version at $39.96 for a case of four boxes.