G Fuel partners with Capcom again for a Monster Hunter Rise-themed flavor
Mar 25th, 2021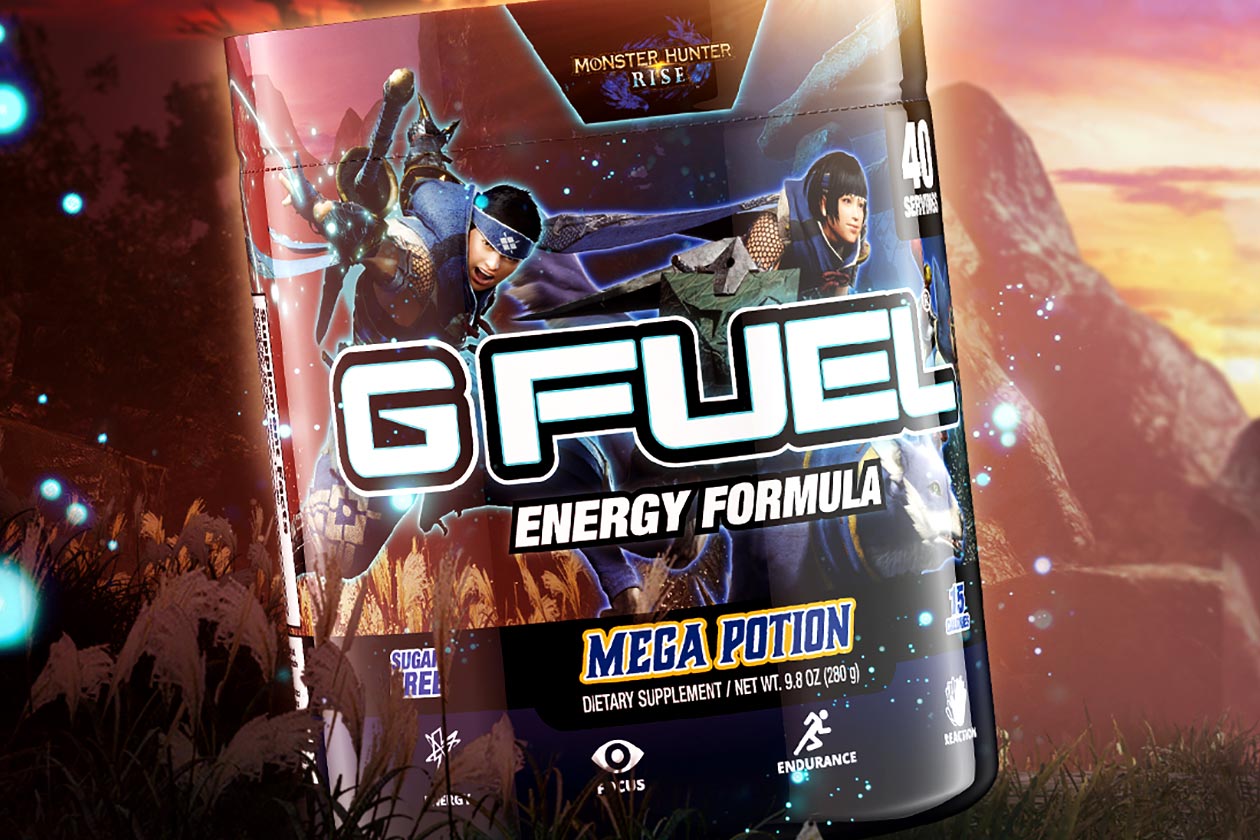 The gaming supplement giant G Fuel is at it again, announcing another exciting, interesting, and entertaining collaboration for its flagship energy and focus product, also named G Fuel. The brand's latest partnership sees it get together with the hugely successful video game developer Capcom once again, which it team up with this time last year for its Resident Evil 3 inspired Nemesis Tea.
This time around, G Fuel has put together a flavor with Capcom themed around its latest and sixth mainline Monster Hunter video game, Monster Hunter Rise, releasing tomorrow. The flavor is intriguingly named "Mega Potion", a unique and fruity combination of mango and jackfruit, and it features a label design themed around Monster Hunter, including characters and creatures from the game.
G Fuel and Capcom's Monster Hunter Rise inspired Mega Potion G Fuel is available for pre-order starting today, through the brand's online store at its usual $35.99 for a tub of 40 servings. Shipping however won't be taking place until sometime later next month.