Mar 12th, 2021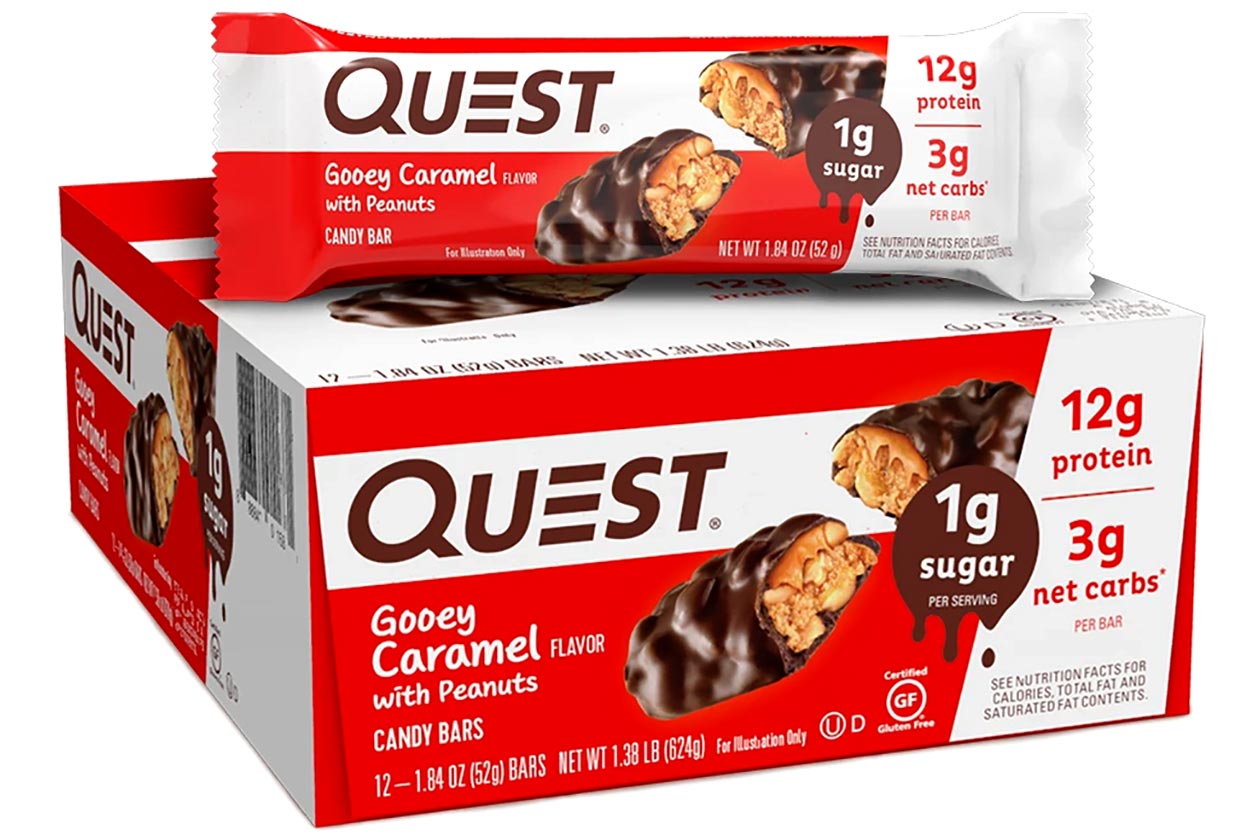 Quest Nutrition has a delicious new protein snack that isn't as high in protein as its original protein bar but promises a sweeter, candy bar-like experience in its place. The product is the Quest Candy Bar; although don't let the name fool you, as mentioned, it is still high in protein with a moderate 12g of protein per bar, 20g of carbohydrates, only a gram of sugar and 3g of net carbs, 14g of fat, and 210 calories.
Quest Nutrition's all-new Quest Candy Bar looks quite mouthwatering with a smooth and peanut-filled doughy base, topped with a layer of gooey caramel, and all coated in delicious milk chocolate. Generally, lower protein and higher calories do lead to a great flavor experience, which is likely to be the case with the Quest Candy Bar, as once again, it has less protein than a Quest Bar and similar calories.
The latest tasty-looking product from Quest Nutrition is available now through the brand's major retail partner, The Vitamin Shoppe, where it is actually slightly cheaper than a box of the Quest Bar. From Vitamin Shoppe, the promising Quest Candy Bar will cost you $24.99 for a box of 12, with only the one flavor available at the moment featuring that layer of gooey caramel and crunchy peanuts throughout.