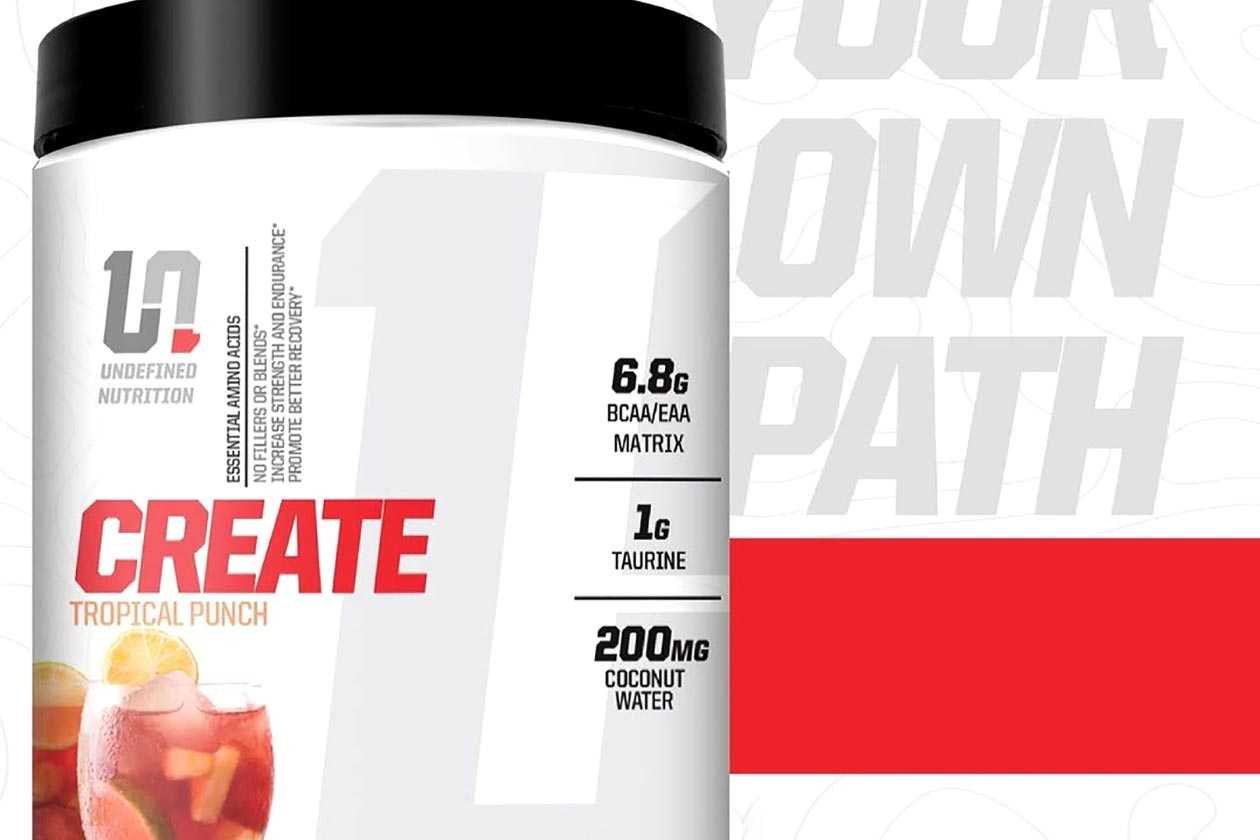 Brian Shaw's relatively recent supplement company Undefined Nutrition, is getting its first new product since it came to market in November of last year. For those that missed it, the four-time World's Strongest Man launched his line with three supplements in a whey isolate-based protein powder, a strength and muscle-building formula, and a stimulant pre-workout.
Tomorrow, Undefined Nutrition is releasing its first new product since that debut with another entry into another popular category with the amino supplement "Create". The upcoming product features 6.8g of EAAs to support muscle recovery, as well as a gram of taurine, 200mg of coconut water, and potentially other ingredients, as we haven't seen the full formula yet.
Once again, Undefined Nutrition is dropping its amino competitor Create sometime tomorrow through its online store with our guess at its price tag to be somewhere in the 30 to $40 range, around the same as its other supplements.