Bombbar mixes Matcha and white chocolate in its latest Dragee flavor
Apr 9th, 2021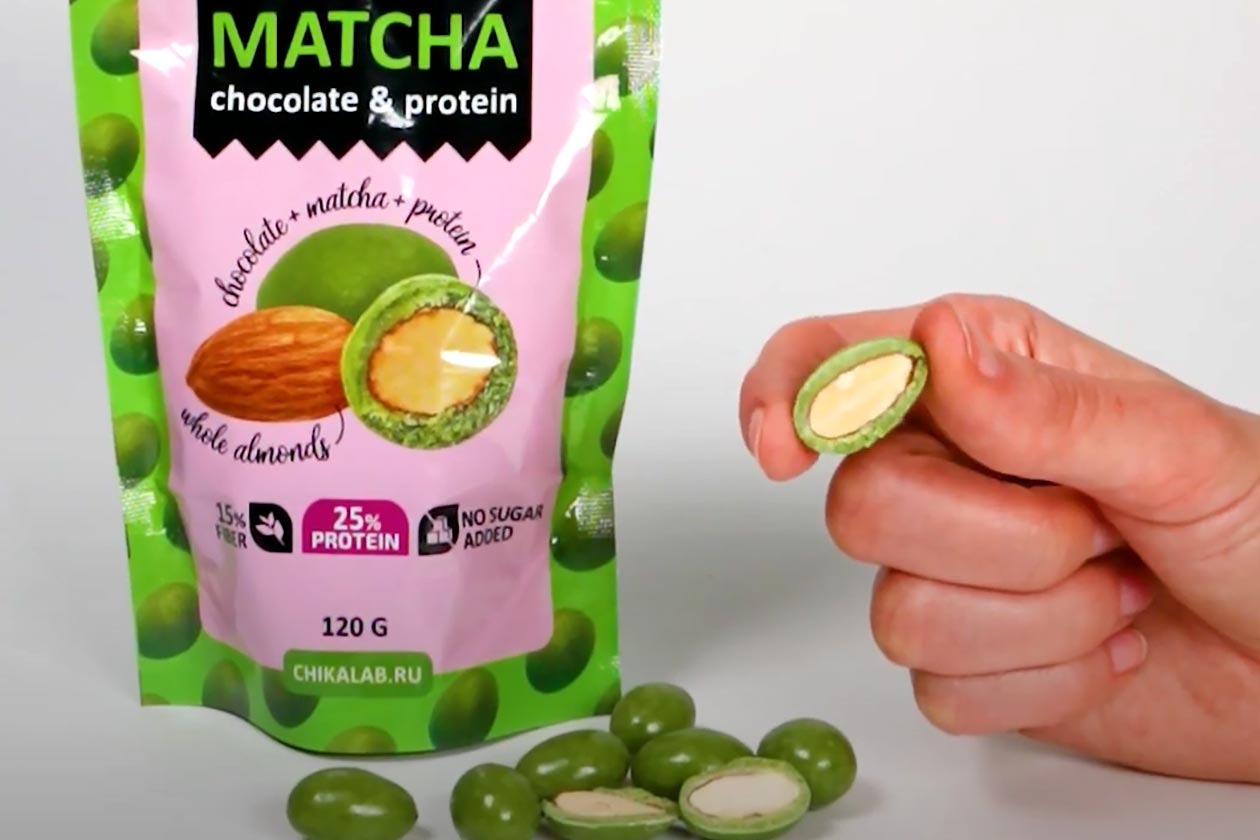 The winner of our Functional Brand Of The Year award for 2020, Bombbar, has an intriguing new snack this week, which isn't entirely new, but a flavor extension of something it already has on the market. The creative Russian company has put together another flavor of its deliciously addictive high-protein, low-sugar Chikalab Protein Dragee, which is a chocolate-covered ball treat.
As mentioned, all of the options available for Bombbar's Dragee are covered in chocolate, with crispy balls in milk and white chocolate, as well as chocolate-coated almonds. The new flavor available for the product is almond-based, although around the outside is not your typical chocolate variant but a matcha green tea white chocolate, still high in protein with no sugar and moderate calories.
You can purchase Bombbar's intriguing new Matcha White Chocolate flavor of Protein Dragee starting this week on its website for slightly more than its other options at 240₽ (3.11 USD) for a moderate 120g bag.