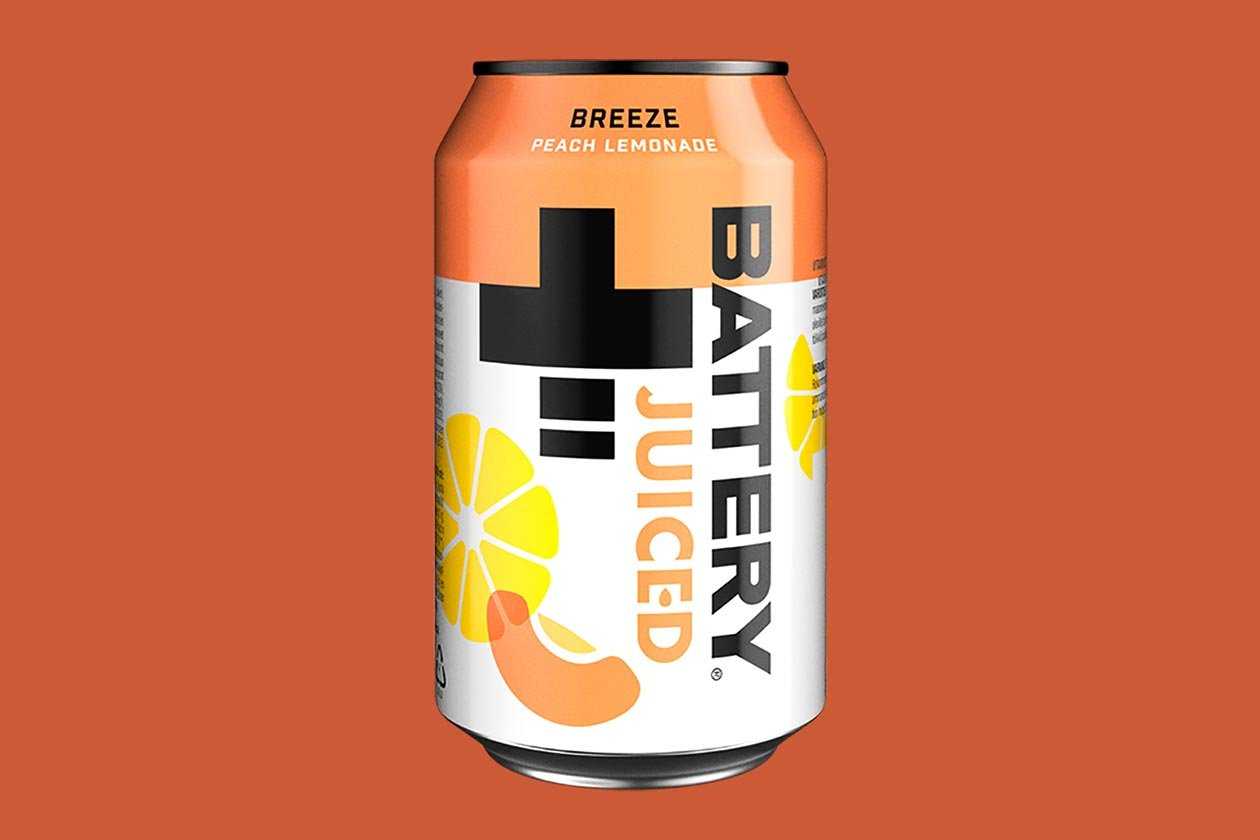 In 2020, one of the few things we saw Finnish energy drink company Battery do, is introduce an all-new type of beverage with Battery Juiced. Like the other items it has available, Battery Juiced is an energy drink packing a reliable 106mg of caffeine for energy alongside B vitamins and real fruit juice, with 35g of carbohydrates and 152 calories per can.
Battery launched its fruit juice-infused beverage in two flavors, Exotic and Citrus, the former made with orange, mango, and passionfruit juice, and the latter orange and grapefruit juice. This month the brand is welcoming a third flavor of Battery Juiced named Breeze, which is a peach lemonade recipe featuring apple and lime juice, as well as natural peach flavor.
Battery is already rolling out its new peach lemonade-flavored Breeze Battery Juiced to stores and stockists, so be on the lookout for it in stores if you're a fan of the brand.