Apr 23rd, 2021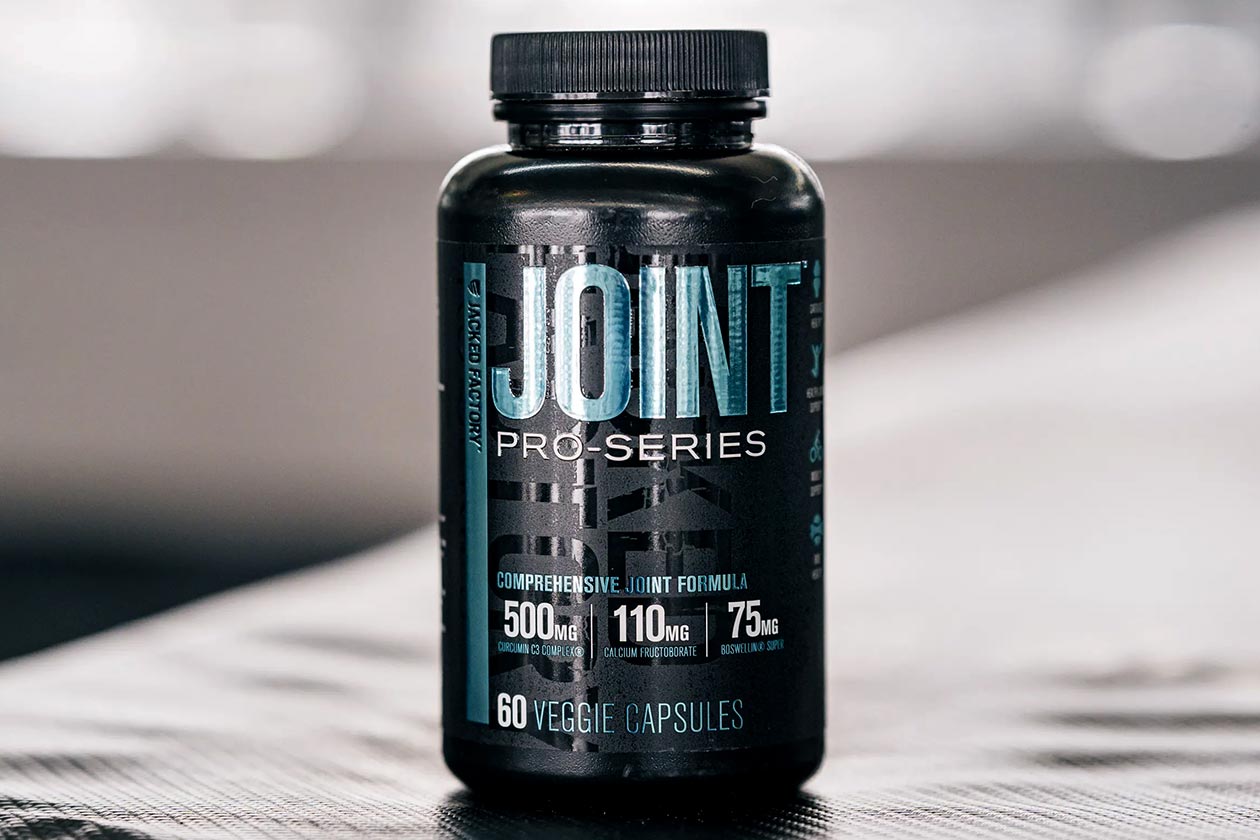 Today we're taking a closer look at the final new supplement in Jacked Factory's more advanced Pro Series, the joint support product Pro Joint. We've shared details on all of the other recently released entries over the past week, including the nootropic Pro Focus, the stimulant pre-workout Pro Pre, and the stackable performance-boosting supplement, Pro Build.
Jacked Factory's Pro Series product simply named "Joint" is, of course, all about supporting and helping joint mobility, comfort, and general joint health. Like the other supplements in the brand's advanced Pro Series, Pro Joint features many premium branded ingredients; in fact, all five of the features packed into its two-capsule serving are branded.
Each serving of Jacked Factory's joint supporting Pro Series product includes half a gram of the Curcumin C3 Complex, 75mg of Boswellin Super boswellia, 40mg of UC-II collagen, and 110mg of FruiteX-B calcium fructoborate. The fifth and final ingredient in the formula is the commonly used absorption enhancing BioPerine black pepper at 10mg per serving.
The price on Jacked Factory's Pro Series Joint is right around the other supplements in the line at $39.99 through its online store, and you get the usual 30 full servings per bottle.