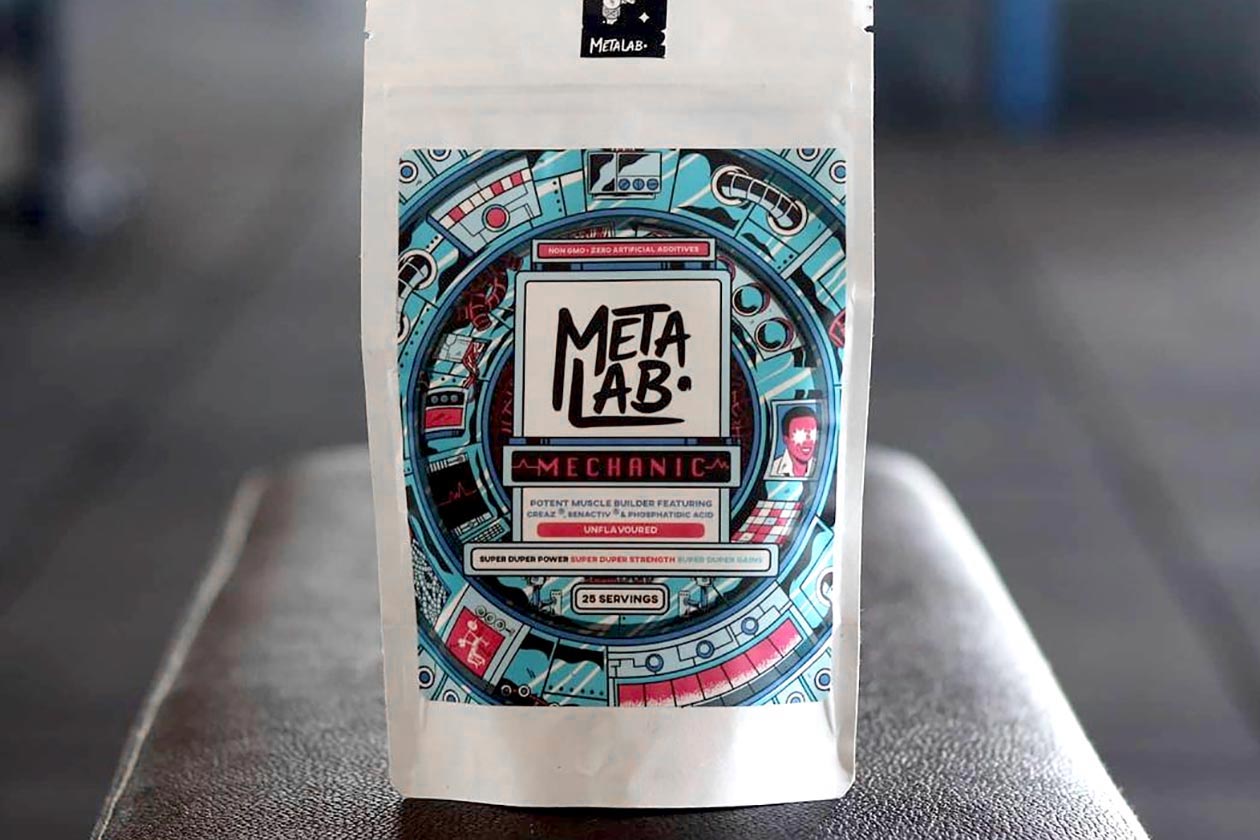 One of the many things the up-and-coming South African brand MetaLab did in 2020 was preview the all-new muscle building supplement, Mechanic, although it didn't end up releasing it. The only details we got were that it's formulated to support muscle strength and size, and would include a gram of phosphatidic acid in each of its 6.55g powder servings.
MetaLab's Mechanic is finally making its way to the finish line and is due to be available sometime next month. To get that excitement and momentum going again, the brand has shared the complete list of ingredients behind its long-awaited muscle builder. As mentioned, phosphatidic acid is one of those ingredients, still included at one gram per serving.
There are three other compounds making up the MetaLab Mechanic formula, with 4g of creatine anhydrous, 1.5g of HMB, and 50mg of the increasingly popular performance ingredient, Senactiv. Despite the product originally planned to be flavored, the brand has decided to make it unflavored, which is always easier to stack with other supplements.
Once again, South Africa's MetaLab is planning to launch its muscle builder Mechanic next month in a tub of 25 full servings, with its online store to be the first place stocking the brand's fifth overall supplement.