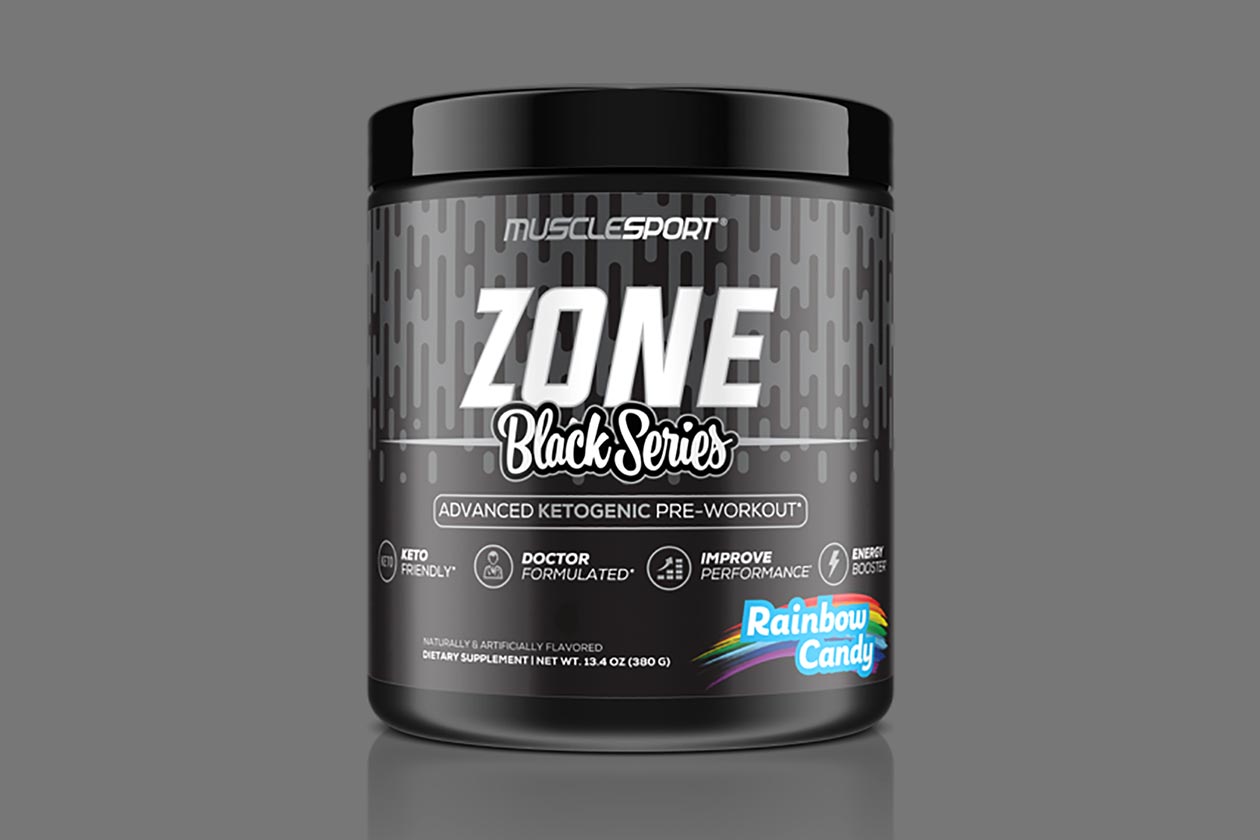 In the first few months of the year, we saw Muscle Sport release Supercarb Revolution and the Black Series item Tru BHB, both of which feature formulas matching supplements from Archetype Nutrition. Supercarb sports the same combination of ingredients and dosages as Archetype's Keto Carb, and Tru BHB has the same as Archetype's identically named Tru BHB.
Muscle Sport has since introduced another product featuring a formula identical to something from Archetype Nutrition. The brand has introduced another Black Series supplement in the comprehensive and ketogenic pre-workout "Zone". That one comes with all of the same features as Archetype's Rex Pre, including citrulline, goBHB, caffeine, AmentoPump, beta-alanine, and more.
You can purchase Muscle Sport's all-new Black Series product Zone through its online store at $39.99 for the same two flavors as Archetype Nutrition's Rex Pre had in Cherry Lime and Rainbow Candy with 20 full servings per tub.