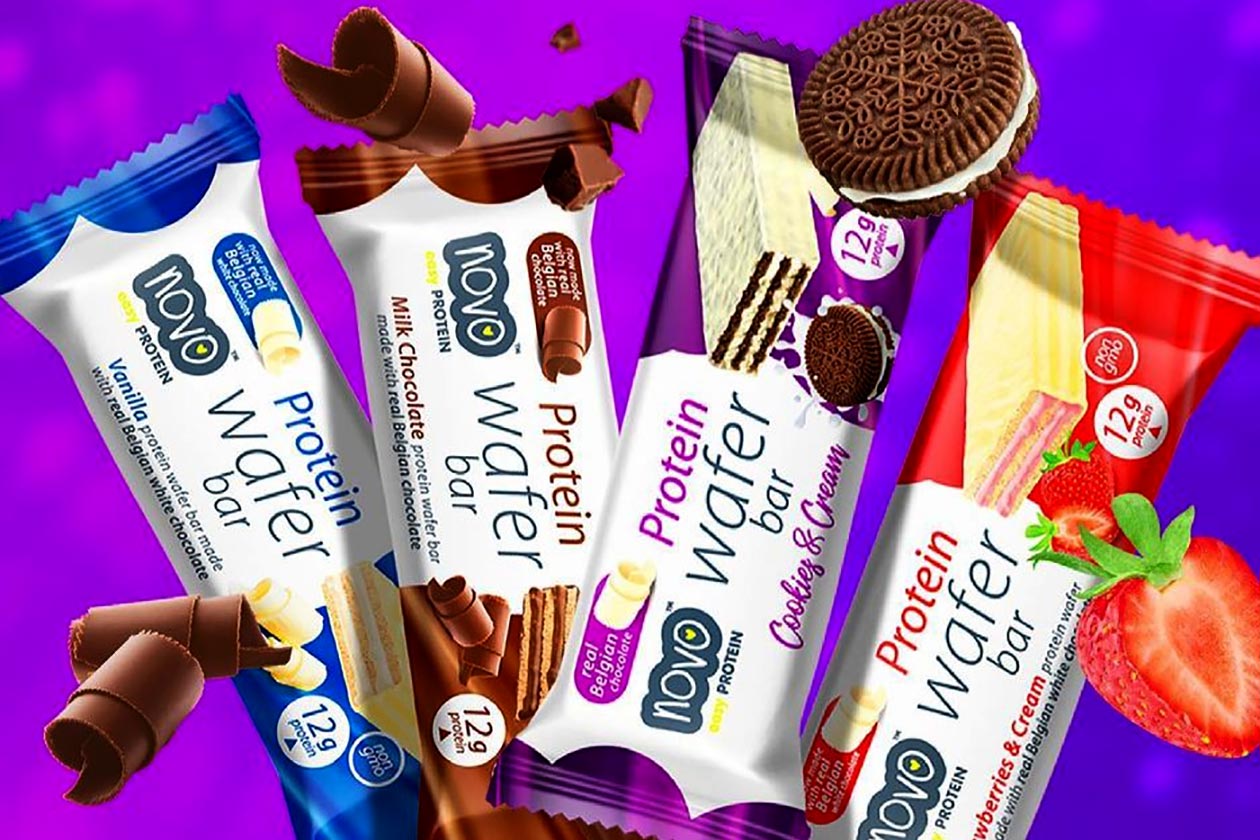 In the coming days, those of you in the UK are going to want to stay tuned to Novo Nutrition's social media for a specific link. The popular functional brand, known for its tasty Protein Break and Protein Wafer, is giving away an unheard amount of its Protein Wafer. The giveaway isn't a chance thing either; all you have to do is complete the process on the brand's website.
Novo Nutrition has somewhere in the realm of 100,000 Protein Wafers up for grabs, and as mentioned, all you have to do is visit its website next week when the promotion goes live and complete the necessary steps. There will be a link where you enter all of your usual details such as name, email, and delivery details, then choose either a single bar or a four-bar variety pack.
No matter which way you go in Novo Nutrition's massive 100,000 Protein Wafer giveaway, a single bar or four-pack, you won't pay anything for the product, but you are required to cover shipping. The shipping cost on the single is 99 pence (1.37 USD) and £2.99 (4.15 USD) for the bundle, and the brand is also throwing in a 25% off coupon code for any future orders you place.