Apr 5th, 2021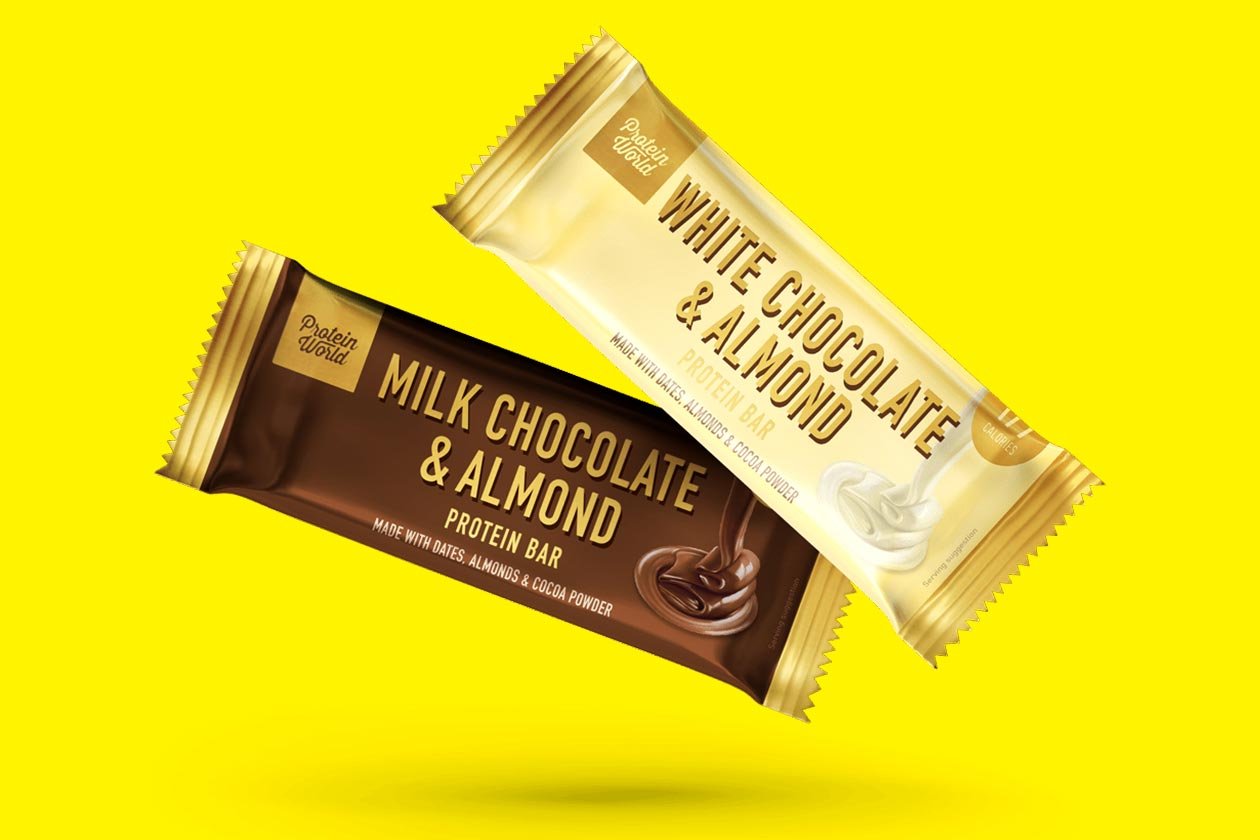 Protein World from the UK has an intriguing and tasty-looking protein bar this week that comes in two varieties, one covered in delicious milk chocolate and the other in sweet white chocolate. Both of the flavors have a lot less protein than the usual 20g per bar, although, in our experience, that tends to lead to better taste and texture, and a better bar overall.
The all-new snack from Protein World doesn't have a specific title; it mostly goes by the names of its flavors in big and on the front, with Milk Chocolate & Almond and White Chocolate & Almond. True to their names, they're both made with almonds, and dates, cocoa powder, and plant-based pea protein to give it a moderate 10.5g of protein in every 42g bar.
The others macros making up Protein World's almond-based treat are 18.5g of carbohydrates with 7g of that sugar, 7g of fat, and a calorie count of 179. The product is described as a bit of a brownie-like experience, and it is available now through the brand's website at a reasonable £12.99 (18.01 USD) for a box of ten, but keep in mind, they're not large at 42g a piece.