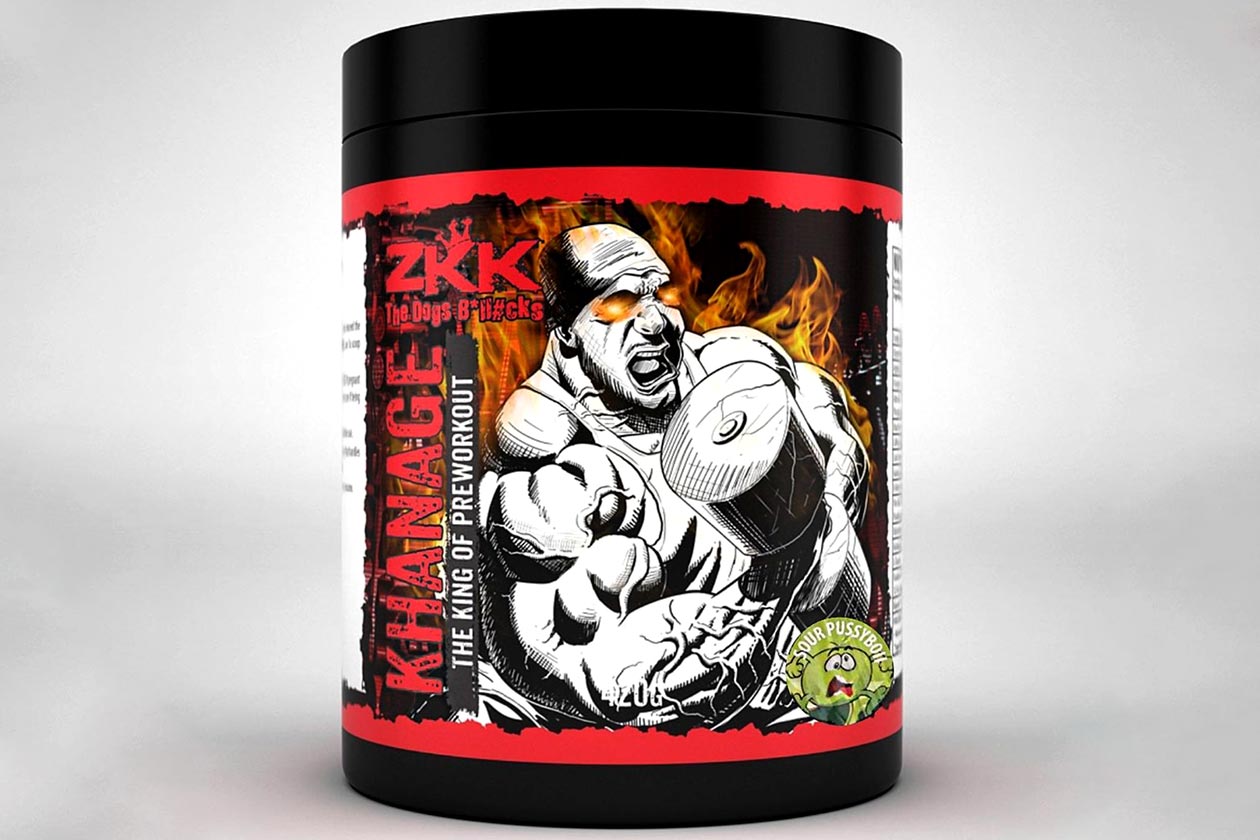 Zack "King" Khan's brand ZKK Labs has revealed and released a new and improved version of its original stimulant pre-workout Khanage, which has been on the market for a fair amount of time. The updated supplement features a wide variety of ingredients, a lot of them moderately dosed, with nothing too over-the-top, although it also doesn't have your more common compounds.
ZKK Labs' 2021 edition of Khanage aims to support strength and performance with a full 5g of tried and true creatine monohydrate, alongside glycerol, arginine silicate, and pine bark for pumps. As mentioned, you don't have the usual ingredients in this one, with Khanage notably missing beta-alanine, citrulline, and betaine; three ingredients we see in the majority of pre-workouts.
On top of those highlighted above, the new Khanage also has plenty of features for energy and focus, including 300mg of lion's mane, a gram of n-acetyl-l-tyrosine, hordenine, half a gram of alpha-GPC, and a reliable 300mg of caffeine. You can see the complete combination of ingredients ZKK Labs has brought together for its latest pre-workout in the facts panel above, with everything transparently dosed.
Fans of ZKK Labs and anyone interested in its improved Khanage pre-workout can now pre-order the supplement directly from the brand through the website zkklabs.co.uk. It'll cost you £32.99 (45.77 USD) for a tub of 30 full servings, or 60 if you use its single-scoop amount, with two flavors, Blueberry and Sour Apple, although only the latter is currently available for pre-order.