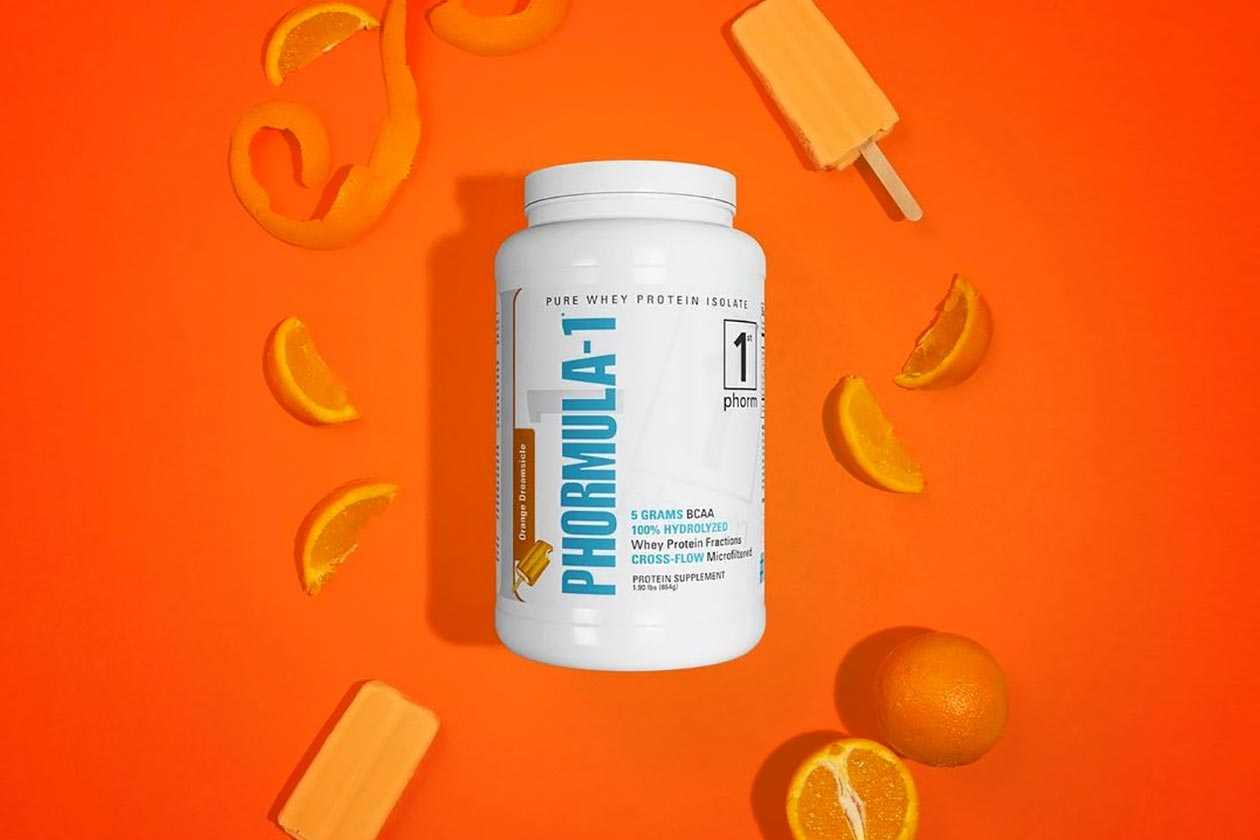 Popular sports nutrition brand 1st Phorm has not one or two, but three new flavors out this month spread across three different products. While they are all technically new releases, one of the three may seem familiar to fans. It is actually a flavor the brand had available for its premium whey isolate protein powder Phormula-1 years ago, which has made a return.
1st Phorm's returning flavor for Phormula-1 is its refreshing Orange Dreamsicle, featuring all of the original's taste, from its tangy orange through to its creamy vanilla. The other two releases this month are Tropical Punch for the brand's stimulant-free pre-workout AlphaSurge, and Blueberry Muffin for its Level-1 Bar packing a full 20g of protein.
All three of those products — Orange Dreamsicle Phormula-1, Tropical Punch AlphaSurge, and Blueberry Muffin Level-1 Bar — are listed on the 1st Phorm website at their respective regular prices.