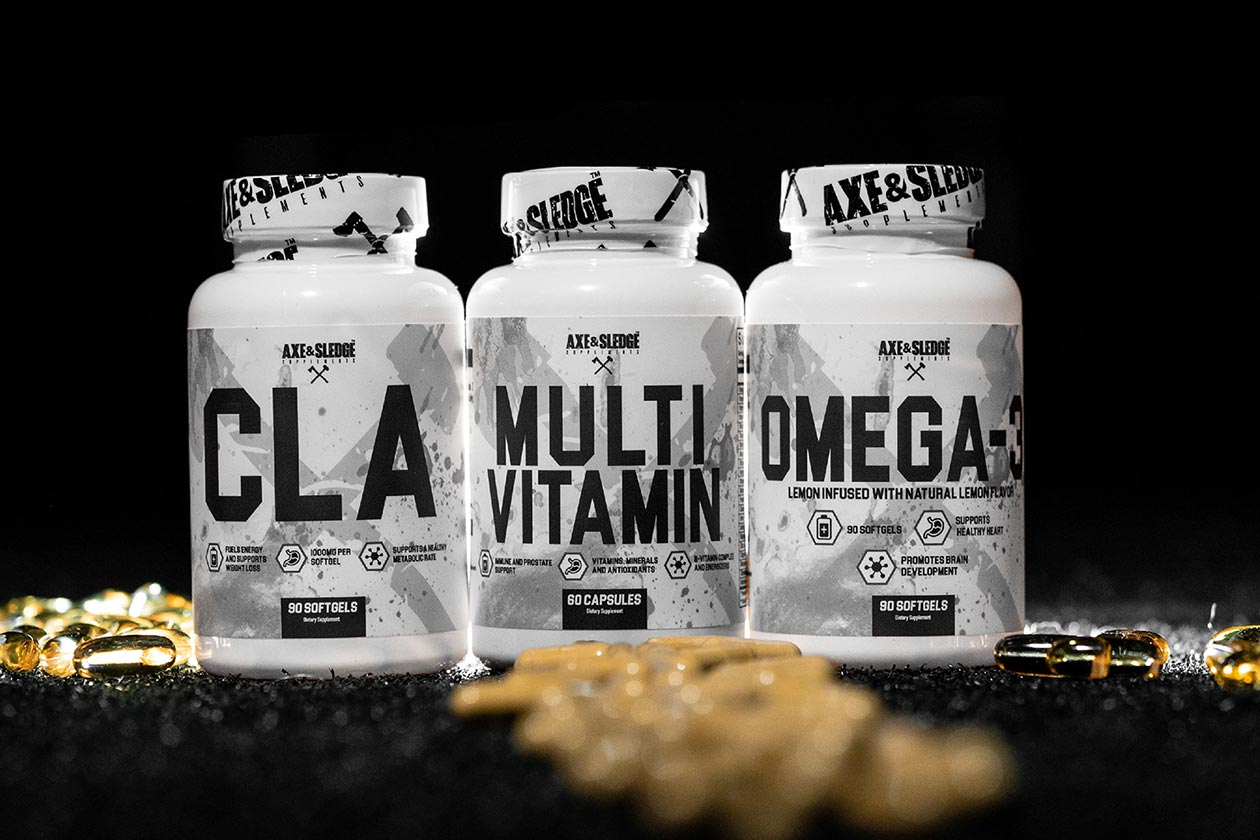 The Basics Series from Axe and Sledge Supplements is precisely that, a family of straightforward, basic products that came to market about eight months ago in September of last year. The line previously consisted of six products, all unflavored powders with the main ingredient named, Arginine, Betaine, Glutamine, Citrulline, Beta-Alanine, and PeakO2.
Axe and Sledge Supplements has now expanded the family to include three more products that are not in bulk powder format, unlike those original six. There is CLA softgels, a second softgel formula in Omega-3, and the most complex entry in the brand's Basics Series with Multivitamin featuring a variety of vitamins and minerals for daily and general health.
All three of those Axe and Sledge Basics Series additions are in stock starting today on the brand's website and will cost $19.95 a bottle, except for Multivitamin, which is appropriately a bit more expensive at $24.95.