Mars improves its Bounty protein bar and drops a Bounty protein powder
May 1st, 2021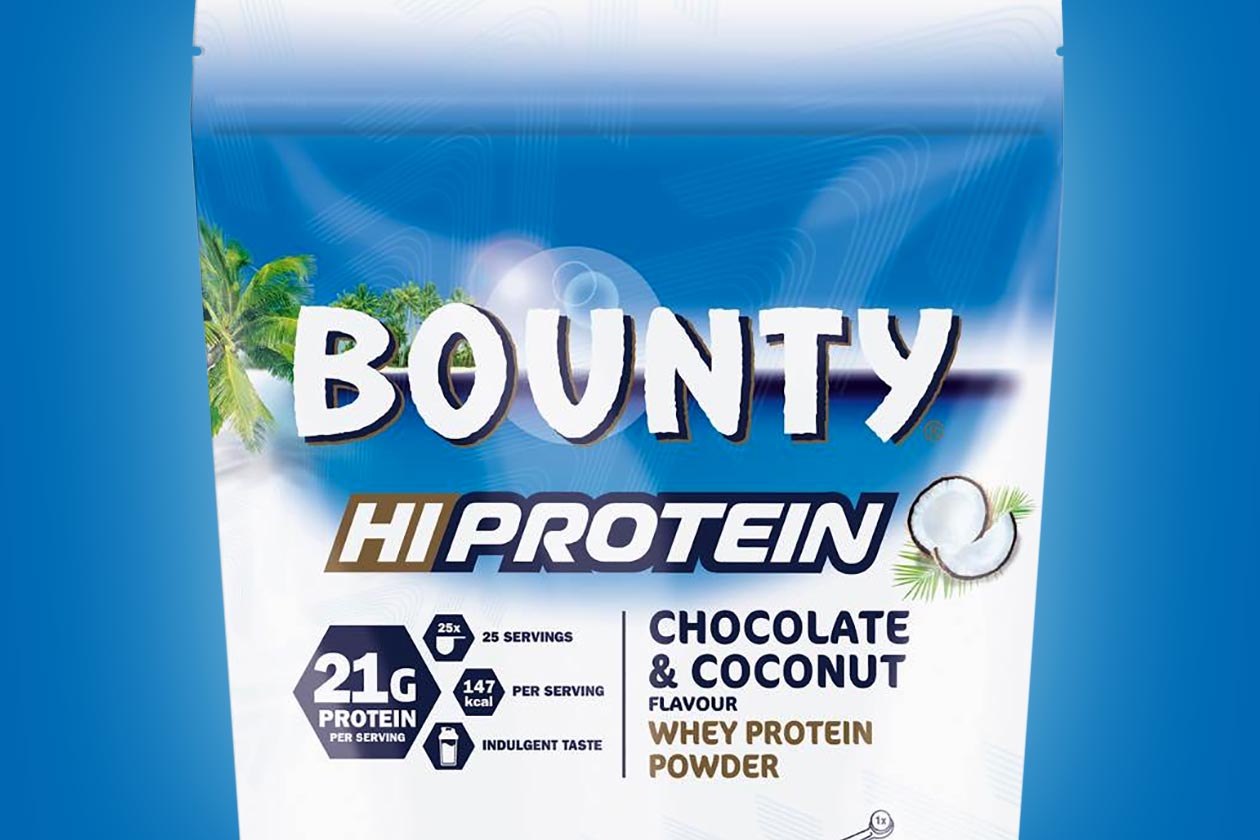 The Mars candy company has released another couple of protein products based on one of its popular candy bars, similar to what we've seen it do with Mars, M&M's, Snickers, and Maltesers. The well-known treat the brand is basing its latest sports nutrition efforts on is the delicious chocolate coconut candy bar, Bounty, which it has based products on previously.
Coming soon to the UK and Europe, and in some places, they're already available, is Mars' Bounty HiProtein Powder and Bounty HiProtein Bar. The latter is something the brand has brought to market before, and to make that known, the Bounty HiProtein Bar is highlighted with "New Improved Recipe". It packs a little less protein at 18g although we don't yet know what its other numbers are.
As for the Bounty HiProtein Powder, that is not something we've seen from Mars and entirely new. The company has come out with protein powders themed around many of its other candy bars, but not Bounty. The macros on this one don't seem that lean, though, with 21g of protein and 147 calories, whereas most protein powders have around 25g of protein and 120 to 130 calories.
Once again, Mars' whey-powered Bounty HiProtein Powder and Bounty HiProtein Bar are currently heading out to stores and stockists in the UK and Europe, so you can expect to see them on shelves there soon, if not already. Both of the products aim to provide that classic Bounty candy bar experience, with a delicious combination of milk chocolate and coconut.