EHP Labs' Pride gets its first new flavor and it's now available at Vitamin Shoppe
May 26th, 2021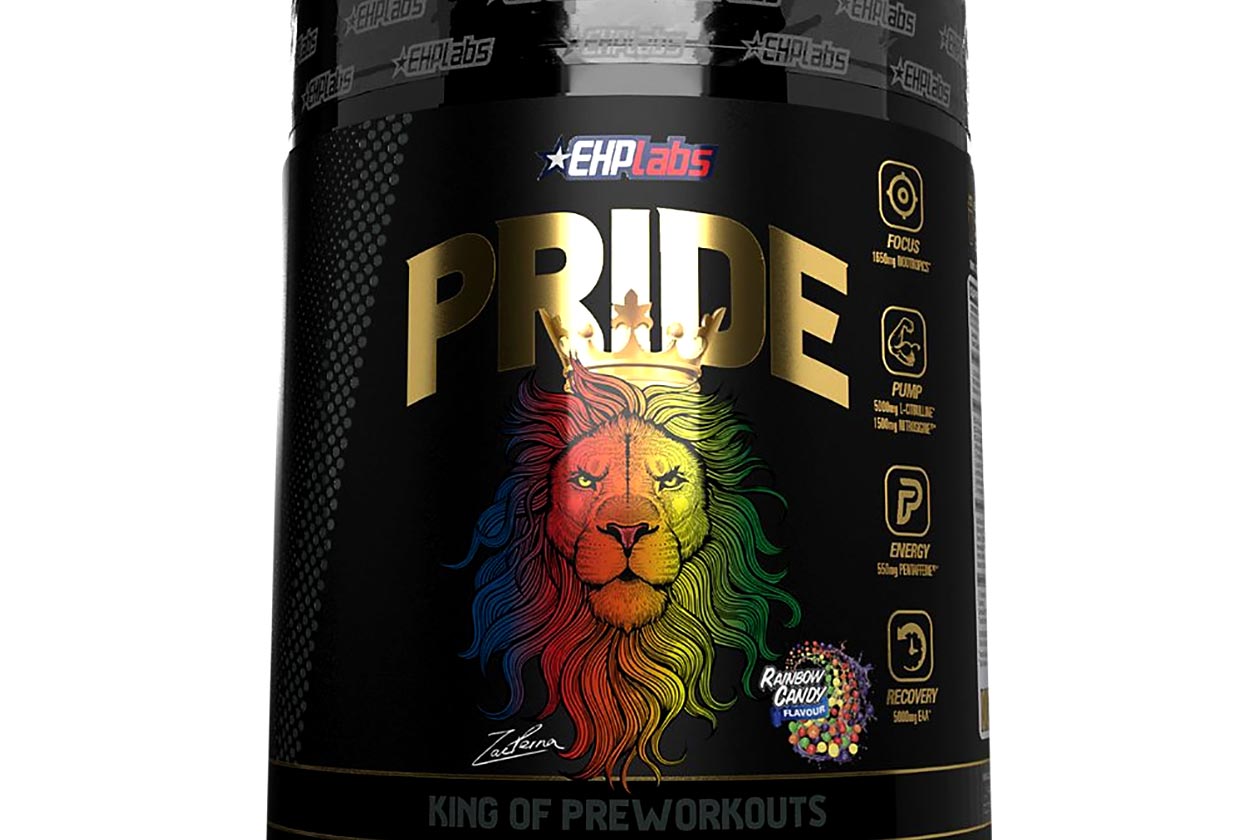 To welcome in the New Year, Australian supplement company which can be purchased worldwide, EHP Labs, launched an all-new premium pre-workout called "Pride". The product packs several full dosages of workout fueling ingredients, although the claim that earned it the most attention was the brand referring to Pride as the "King Of Pre-workouts".
EHP Labs originally launched its Pride pre-workout in three flavors Sour Green Apple, Blue Slushie, and Strawberry Snowcone, all of which are available directly from its website. You can also find those options at the major supplement retailer The Vitamin Shoppe, but if you head over there today, you'll actually see a completely new fourth taste to choose from.
The first addition to EHP Labs' menu for Pride since it hit the market is a candy-themed Rainbow Candy, and if you shoot over to The Vitamin Shoppe's website soon, you can get it one sale. The retailer has a deal at the moment where you can get your second bottle for half price, so you'll pay only $37.49 each for two rather than $49.99 in your choice of flavors.