Got7 adds a pair of fruity flavors to its low sugar block of chocolate
May 14th, 2021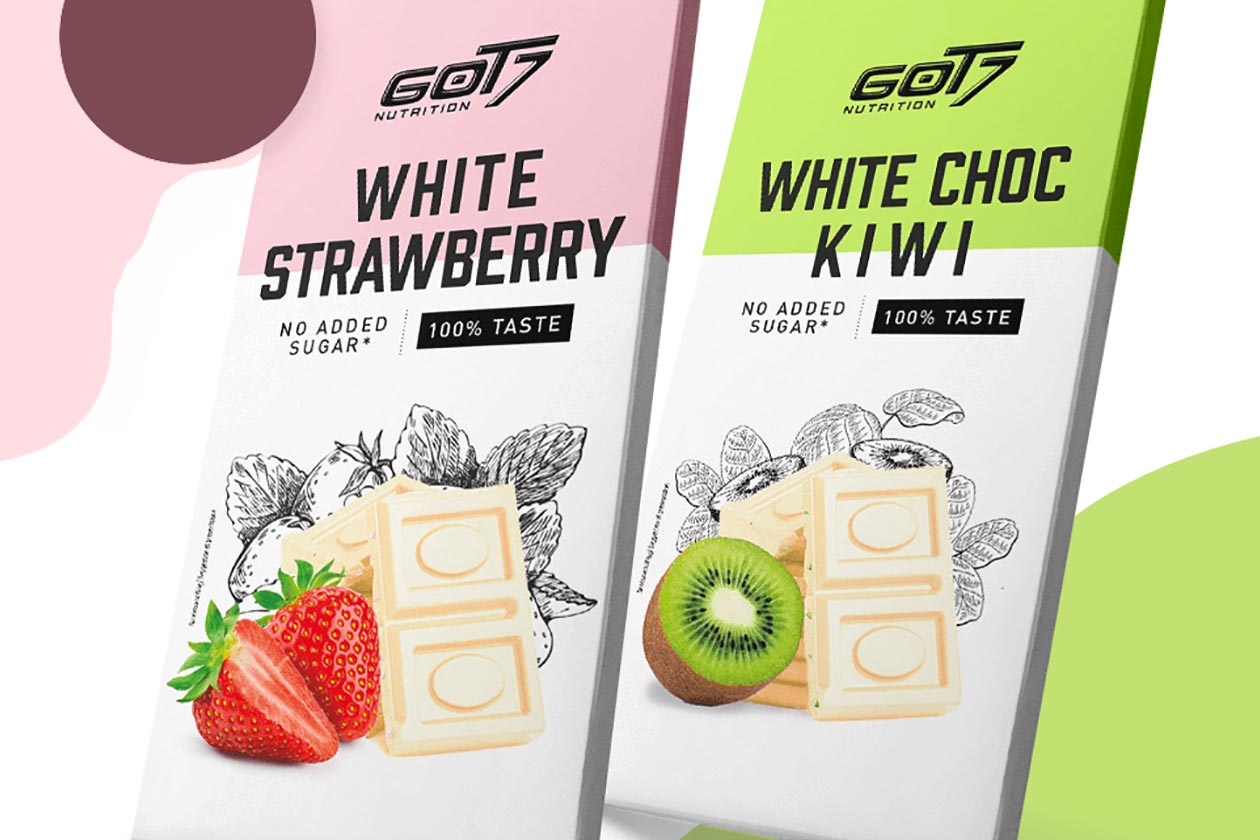 Near the end of last year, Got7 Nutrition went on a spree of releasing creative snacks and treats, one of which was its delicious and low sugar blocks of chocolate with Milk Almond and Milk Hazelnut. Both of those items were the same sort of concept being healthier blocks of delicious milk chocolate, although one had almonds throughout and the other had hazelnuts.
This week, Got7 Nutrition is spicing up the menu of its low sugar chocolate or potentially freshening it up, with the release of two new flavors, both of which are fruit-based tastes. There is White Kiwi and White Strawberry; the former is a block of white chocolate with pieces of freeze-dried kiwi throughout, while the latter is white chocolate with freeze-dried strawberry.
Got7 Nutrition's newest blocks of chocolate are essentially white chocolate flavors with sweet pieces of fruit. They're definitely a nice change of pace compared to the nutty, milk chocolate originals, especially knowing how well the brand nails white chocolate. Both products are already rolling out to retail partners in Got7's home country of Germany.