May 17th, 2021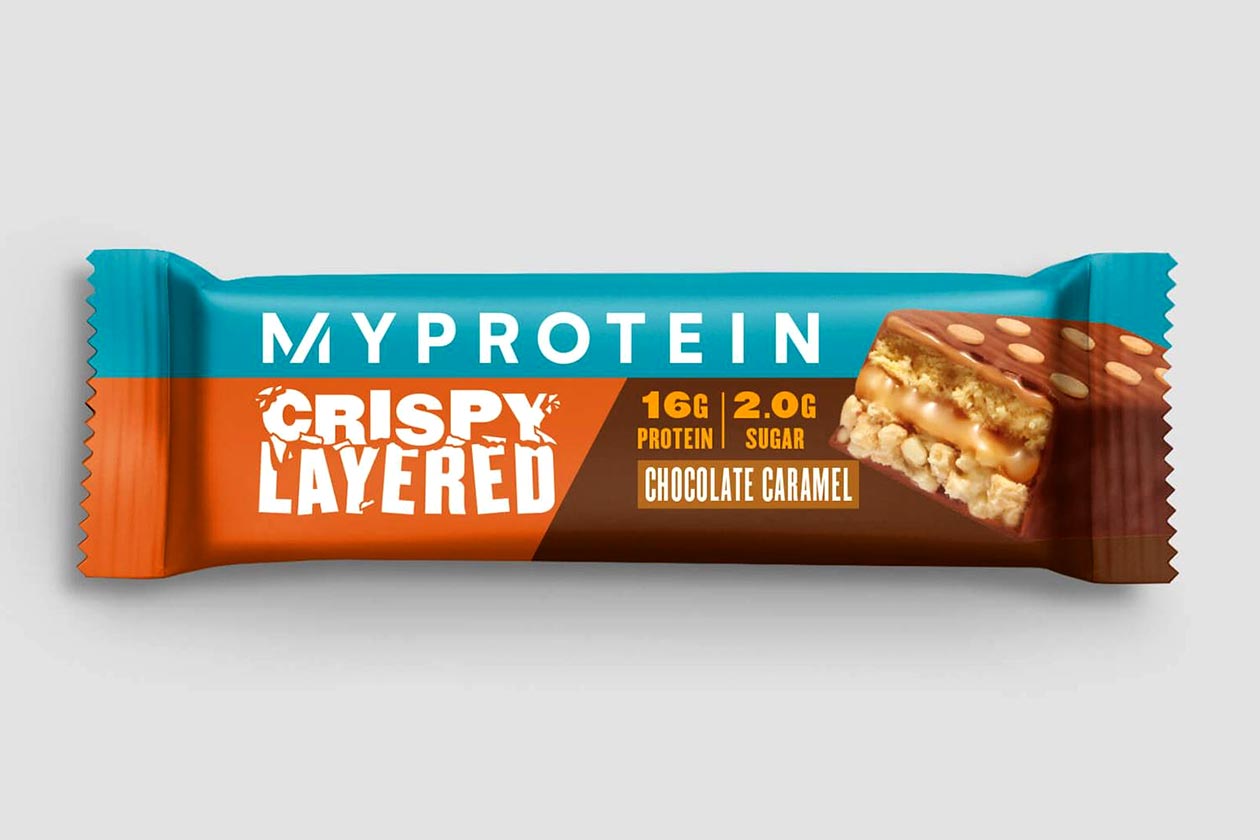 Myprotein has been on a bit of a run as of late, revealing and releasing several new products over the past few days, including its special edition Shimmer Series and the canned, sparkling Vegan Protein Water. Today we have another launch to share with you from Myprotein, and this time around it is edible, with the delicious-looking Crispy Layered protein bar.
The other new Myprotein product is a flavorful combination of various layers of taste and texture, with one of those layers, of course, being light and crispy, another doughy, one gooey, and a solid chocolate coating. Looking at pictures of the Crispy Layered protein bar, it reminds us a lot of the brand's original Layered Protein Bar, but with a crispy, crunchy twist.
The nutrition profile of Myprotein's Crispy Layered Protein Bar starts with 16g of protein, followed by 21g of carbohydrates, 2g or less of sugar, 8.7g of fat, and 206 calories. The crispy protein snack has been released in two flavors with White Chocolate Peanut and Chocolate Caramel; both available now through the brand's website at £22.99 (32.39 USD) per box.