May 11th, 2021
The Obvi Bar is Obvi's first-ever edible product, packing a solid 14g of protein per bar coming from a blend of whey isolate and collagen. The lifestyle brand has taken a complete wholefood approach to the product, making the Obvi Bar with many other real food ingredients. Its formula also includes honey and cashew butter, resulting in a clean and wholesome high-protein snack.
Obvi has launched the Obvi Bar with three flavors to choose from, all of which have been available for its signature supplement, Super Collagen Protein. The menu includes Fruity Cereal with actual cereal pieces in the product; Birthday Cupcakes, a sweet, birthday cake-style experience; and lastly, a classic combination of chocolate and peanut butter in Chocolate Peanut Butter Crunch.
Review
Based on the description of the Obvi Bar with its cashew butter base, real food approach, and collagen, we expected it to be similar to other nut butter protein snacks we've tried, such as the Outright Protein Bar. As soon as you rip open its wrapper, you quickly realize you're in for a different take on a real food snack, and when you bite into it, the experience takes another turn.
The Obvi Bar notably features a delicious outer layer that's white for Fruity Cereal and Birthday Cupcakes, and tasty chocolate for Chocolate Peanut Butter. It is a little difficult to pinpoint the exact flavor of those outer layers, as they all come off sweet and tasty, although they're almost completely trumped by what's underneath as the body of the bar comes through with even more flavor.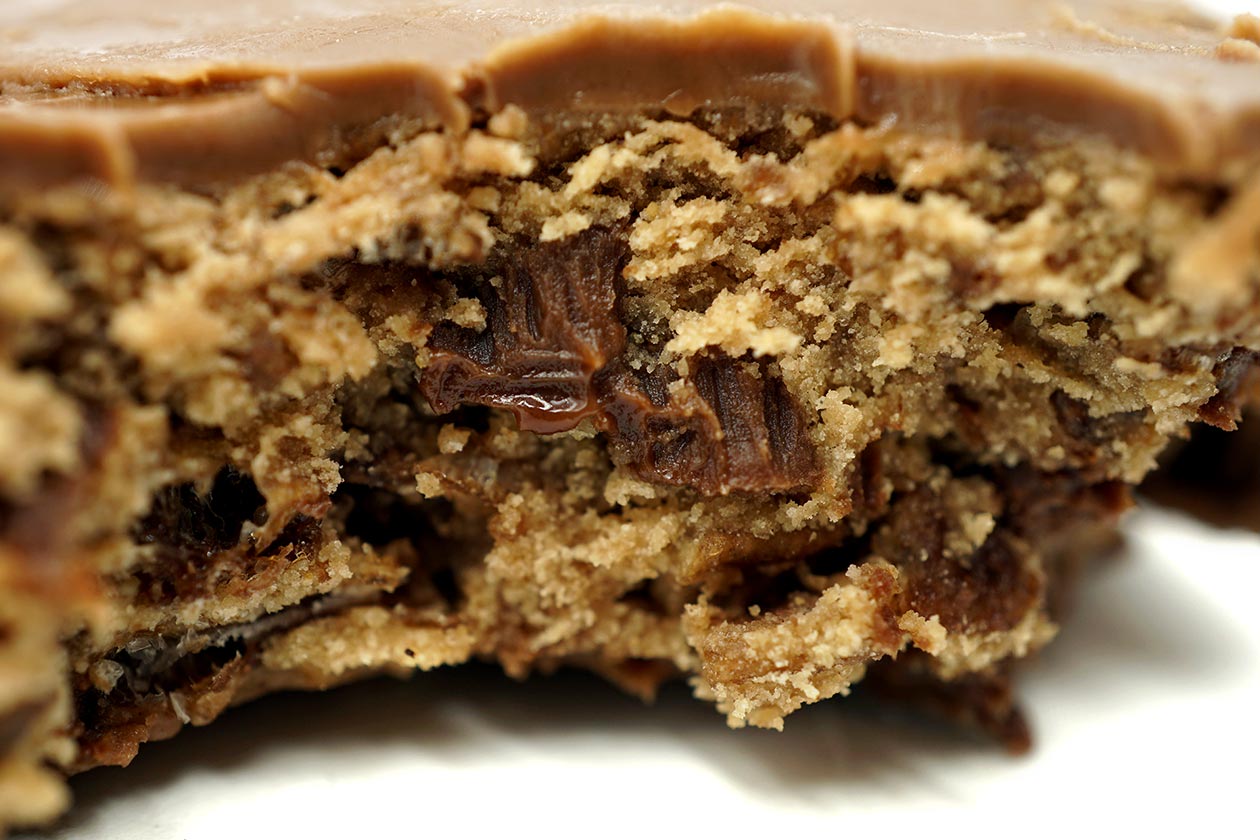 The consistency is a lot tougher than we expected, especially compared to other real food protein bars; however, we don't mean that at all in a bad way. It is more of a traditional snack bar-type texture that's kind of crispy, crumbly, and easy-to-eat. That enjoyable texture is combined with some strong inner flavors that come as quite a surprise as you bite through the coating.
The Fruity Cereal Obvi Bar has a taste that we can only describe as Fruity Pebbles, and Obvi absolutely nails it with flavor from start to finish. You then have Birthday Cupcakes, which we class as over-the-top sweet but on point, and it's the softest flavor. Lastly is Chocolate Peanut Butter Crunch, the king of the menu, striking the perfect balance of rich, decadent chocolate and strong, smooth peanut butter.
Summary
We were surprised with how the whole angle of the Obvi Bar comes together in taste and texture, although without a doubt, it is a pleasant surprise. The consistency of the product comes off very realistic, with what we describe as snack-bar style, and to top it off, Obvi hits the flavors out of the park, making each of them as enjoyable as the next, but the Chocolate Peanut Butter Crunch is our standout favorite.