USN creates a cookie-like spin-off of its tasty Trust Protein Bar
May 17th, 2021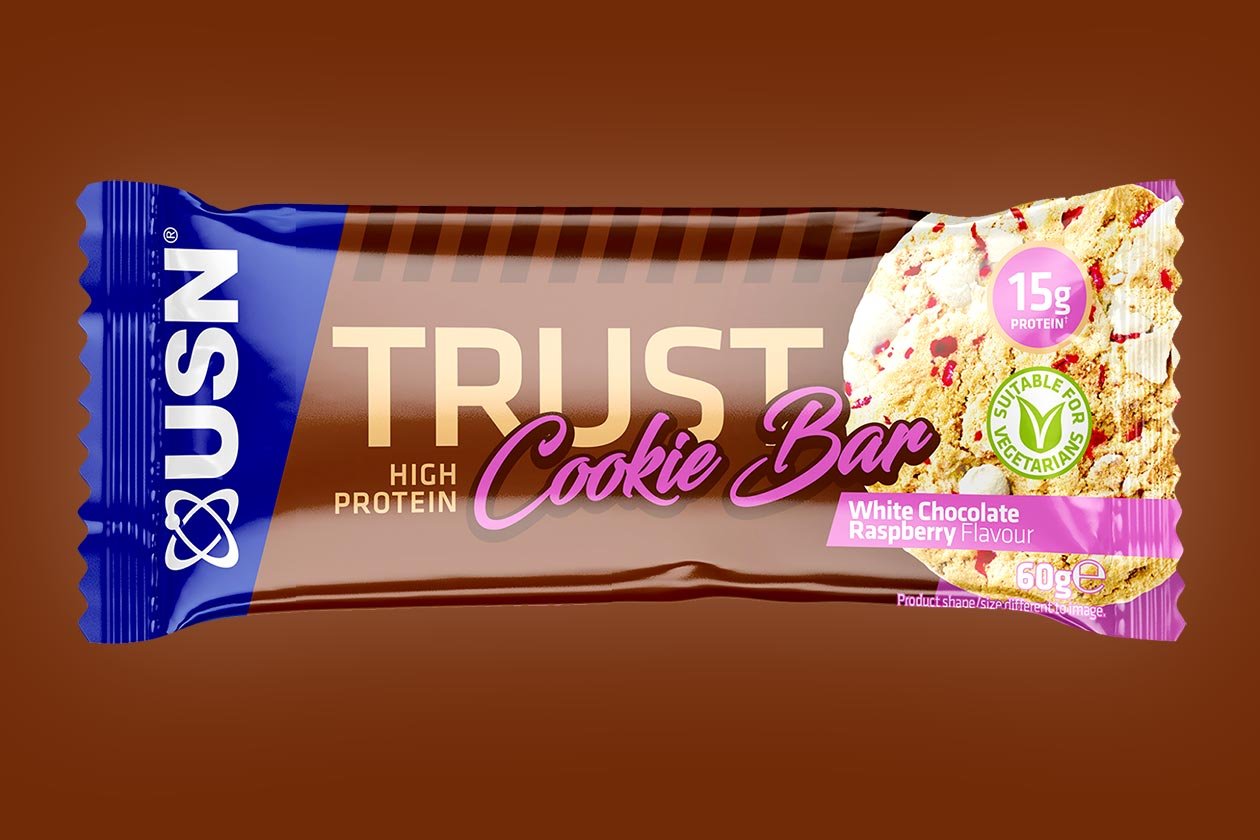 Another version of USN's popular and tasty Trust Protein Bar has popped up on our radar, separate from its other spin-offs such as Trust Crunch, Trust Slim Smart, and the Trust Protein Cookie. The newest entry in the Trust family of high-protein snacks is the Trust Cookie Bar, an on-the-go protein product that combines features of a cookie with those of a protein bar.
USN's Trust Cookie Bar is essentially a protein-packed cookie in bar format, and it looks quite delicious, all while still giving you a good amount of protein at 16g per bar, mostly coming from milk protein. The rest of the product's nutrition profile consists of 25g of carbohydrates with 12g of that sugar, 3g of fiber, 8.6g of fat, and a moderately high calorie count of 242.
USN has three flavors available for its Trust Cookie Bar, all of which aim to further replicate that cookie experience in Double Chocolate, Salted Caramel, and a sweet White Chocolate Raspberry. From what we can tell, the cookie edition of the international brand's Trust Protein Bar is not available in its home country of South Africa, only in the UK and Europe region.