Jun 21st, 2021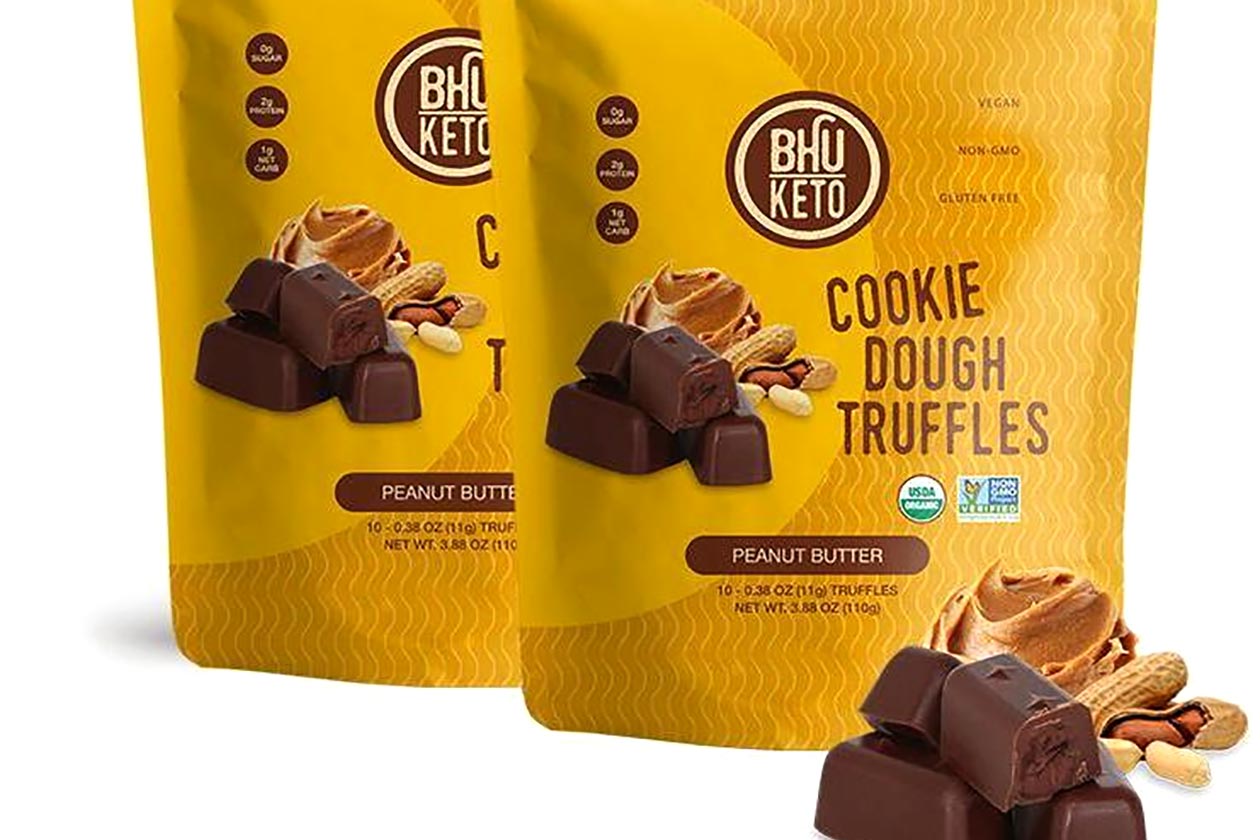 Bhu Foods is a functional company known for its delicious and creative keto-friendly treats, including unique mouthwatering innovations such as Keto Protein Cookie Dough and Keto Chocolate Hazelnut Spread. Over the past month or so, the always intriguing brand has put together and released another interesting creation, introducing Keto Truffles.
The latest from Bhu Foods is a bag of bite-sized cookie dough truffles featuring an impressive keto-friendly nutrition profile. The product has a doughy center surrounded by a sweet and solid coating, and there are four flavors to choose from. Those flavors are a rich and decadent Double Dark Chocolate, Mint, a creamy Peanut Butter, and Hazelnut.
A single truffle of Bhu Foods Keto Truffles tips the scales at a small 11g and provides 1 to 2g of protein, 3.5 to 5g of fat, 5 to 6g of carbohydrates, 1 to 3g of that net carbs, absolutely no sugar, and 60 to 65 calories. We have tried several Bhu products, and despite how good the macros look on this, we'd be confident in the truffles delivering on taste.
If you'd like to give Bhu Foods' Keto Truffles a try, you can pick them up in pairs of bags, each packing ten truffles, working out to a total of 20 from the two bags. The product's price isn't overly low considering how quickly you could probably finish a bag of the cookie dough snack at $27.99, which is $14 per bag.