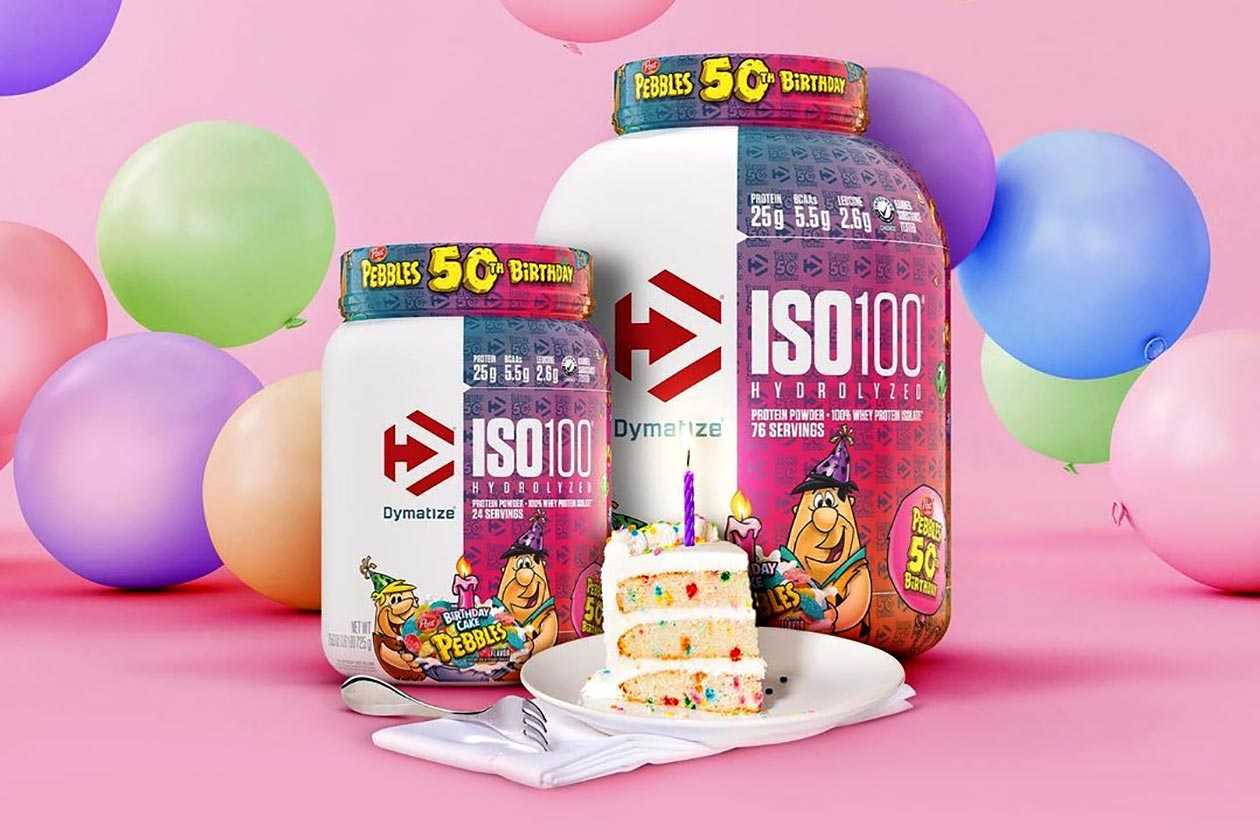 Earlier this year, Dymatize released a follow-up to what was one of the biggest launches we'd seen in the industry in some time with its Post collaboration, Fruity Pebbles and Cocoa Pebbles flavors of ISO100. This year, Dymatize decided to celebrate the long-running breakfast cereals' 50th birthday and put together a Birthday Cake Pebbles ISO100.
That product did have some exclusivity, to begin with, although this month, that has changed, and Dymatize is saying you can now find its special edition Birthday Cake Pebbles ISO100 in all of its usual stores. One of the new places you can already see stocking the celebratory protein powder flavor is the major online retailer, Bodybuilding.com.
Over at Bodybuilding.com, you can purchase Dymatize's authentic collaboration Birthday Cake Pebbles ISO100, in 1.6lb and 5lb tub sizes. The larger and latter is obviously the more cost-effective way to go, sitting at a price of $74.99 compared to the 1.6lb at $32.99, which works out to be about 37% more expensive per pound.