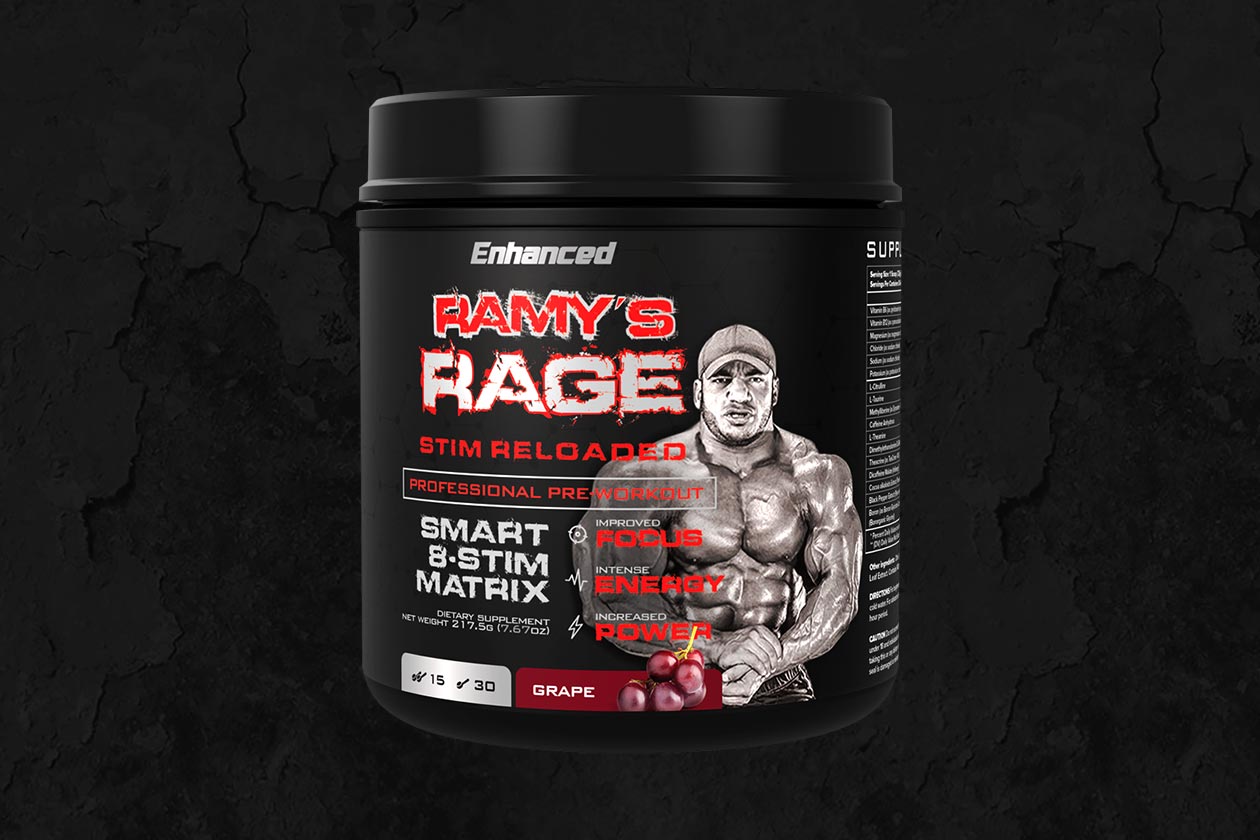 Enhanced Labs recently released a stimulant-free, pump enhancing pre-workout in Ramy's Rage, in partnership with its star athlete and reigning Mr. Olympia, Mamdouh Elssbiay, better known as Big Ramy. The interesting part about the supplement is that it is indeed stimulant-free, although this week, the brand has dropped a second Ramy's Rage pre-workout, and this time, it's stimulant-based.
Like Enhanced Labs and Big Ramy's first supplement, officially titled Ramy's Rage Pump Reloaded, the all-new Ramy's Rage Stim Reloaded is relatively cost-effective at $25.99 for a tub of 15 full servings. Ramy's Stim Reloaded can, of course, be stacked with Pump Reloaded for a fully dosed and comprehensive experience built to increase energy, focus, pumps, and performance.
The ingredients behind Enhanced Labs' Ramy's Rage Stim Reloaded include 6g of pure citrulline for pumps and 1.5g of taurine, with the rest of the formula essentially for the stimulant side of things. You can see that complete combination of ingredients above, with Compound Solution's dynamic duo, Dynamine and TeaCrine, a combined 300mg of caffeine, theobromine, DMAE, and theanine.
Ramy's Rage Stim Reloaded is now available in Enhanced Labs' official online store, and as mentioned earlier, it's the same price as a full-size, 15 serving tub of Ramy's Rage Pump Reloaded at $25.99. There is only one flavor to choose from for the supplement in Grape, which is also the flavor of Ramy's Rage Pump Reloaded, making them an even better fit when stacking maximum servings of each.