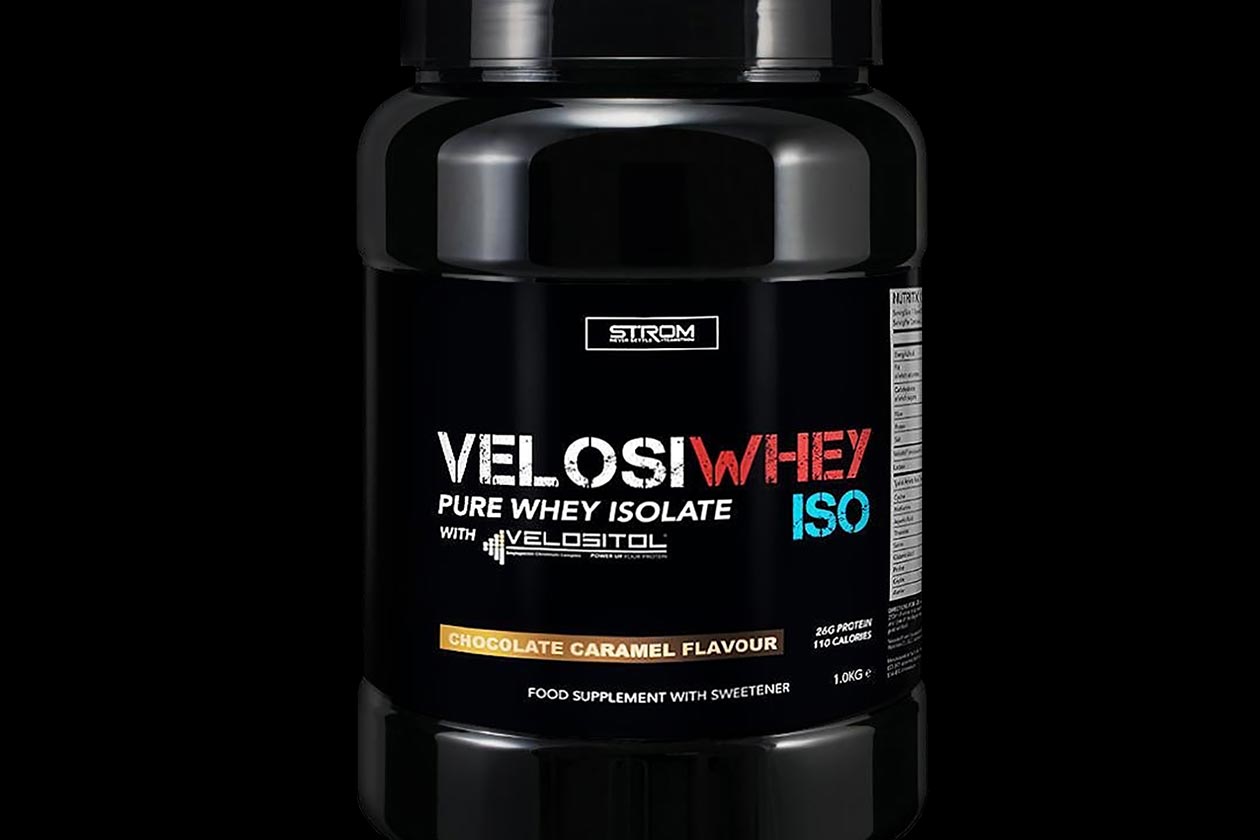 Sometime soon, the reputable UK brand Strom Sport is releasing another version of its flagship protein powder VelosiWhey, with the spin-off similarly named VelosiWhey ISO. Judging by the one picture the brand has shared, the upcoming supplement will be much the same as the original, with the key difference coming in its source of protein.
Strom Sports' VelosiWhey ISO is going to be powered by premium, lean, and fast-absorbing whey isolate, whereas the original VelosiWhey features a blend of whey concentrate and micellar casein. The ISO version will pack more protein per serving at 26g, have similar calories at 110, and be infused with the muscle protein synthesis enhancer, Velositol.
As mentioned, Strom Sports is planning to launch its more premium and lean VelosiWhey ISO, sometime soon, in a 1kg tub with at least two flavors to choose from in Chocolate Caramel and Custard Cream.