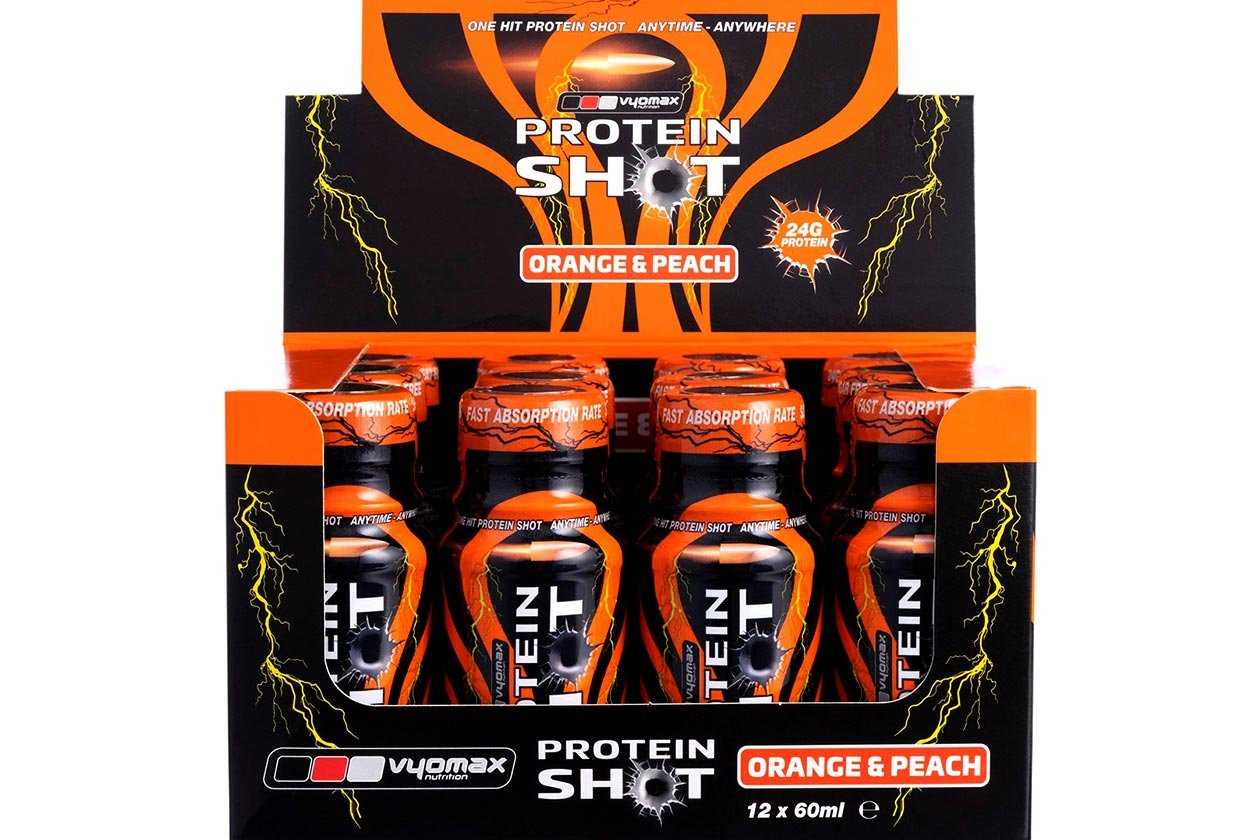 Vyomax Nutrition is a gym and supplement company over in the UK that has just come out with a product we also recently saw from Olimp and found to be quite a unique and creative release. Now available under the Vyomax brand is "Protein Shot", a compact and convenient 60ml liquid shot that, instead of packing energy like most functional shots, it delivers a fair amount of protein.
A single Vyomax Nutrition Protein Shot provides you 24g of protein, which is 20% more than Olimp's Protein Shot, although, unlike Olimp's competitor, it all comes from collagen instead of a blend of collagen and whey. The convenient shot of protein has no other macros to it, meaning zero sugar, carbohydrates, and fat, so its calories are only from the protein at a total of 96 per shot.
Vyomax Nutrition currently only has one flavor to choose from for its lean Protein Shot, and that is the refreshing, two-part fruity recipe, Orange and Peach. The product is available for purchase both online and physically at the brand's gym, with the price of it through Vyomax's website being £20 (28.25 USD) for a box of a dozen shots.