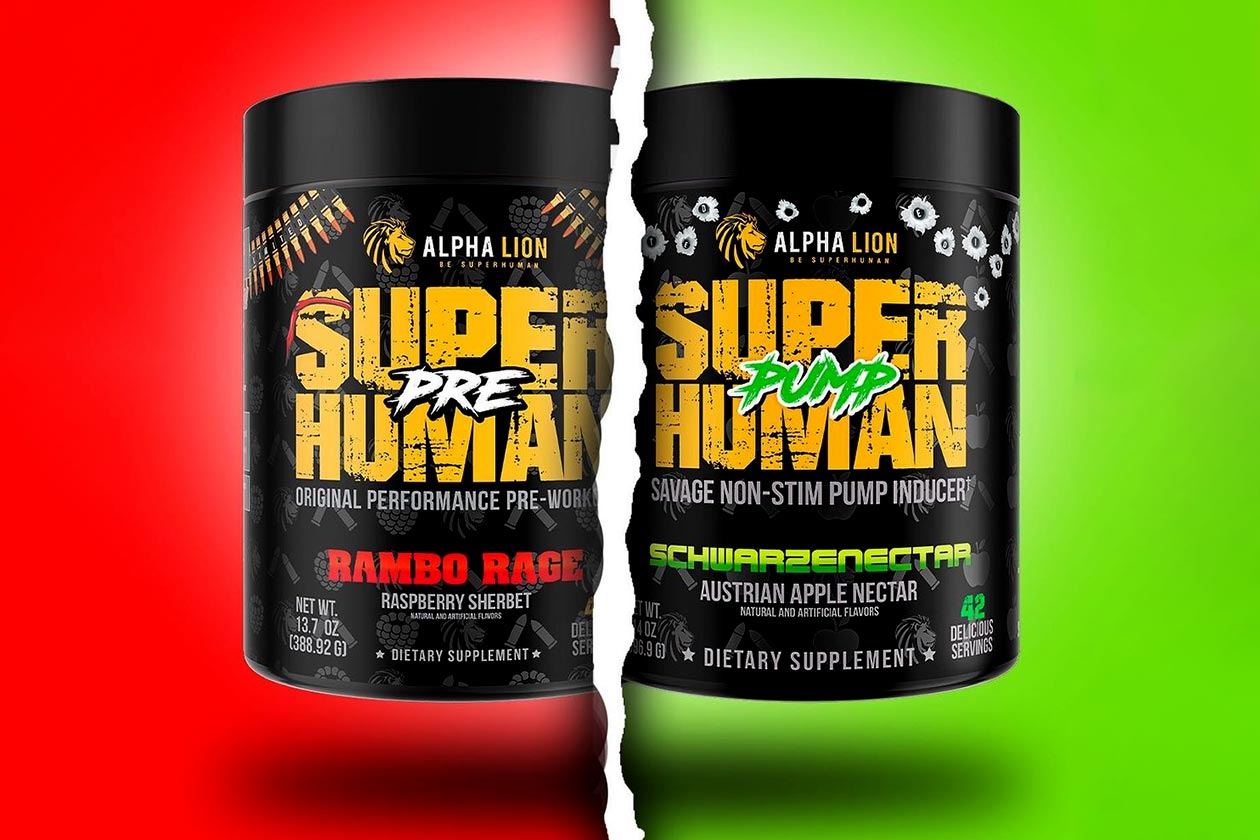 Over the past four months, fans of Alpha Lion have been treated to the brand's all-new and creative Pre-Workout Of The Month Series, where it drops two extremely limited-time flavors on the 3rd day of every month. The whole concept started back in April, and Alpha Lion has been incredibly consistent since then, dropping two special edition flavors spot on that date.
With the 3rd of August right around the corner on Tuesday of next week, Alpha Lion has unveiled its two Pre-Workout Of The Month Series products for next month involving Superhuman Pre and Pump. Both flavors are classic action star themed with the raspberry sherbet recipe Rambo Rage Superhuman Pre, and Schwarzenectar Superhuman Pump, an apple nectar flavor.
Once again, Alpha Lion will be dropping both its Rambo Rage Superhuman Pre and Schwarzenectar Superhuman Pump on the 3rd of August, directly through its online store. For those new to the brand's limited edition series, if you like the sound of either of the products, make sure you get in quickly, as Alpha Lion tends to sell through shortly after the items drop.