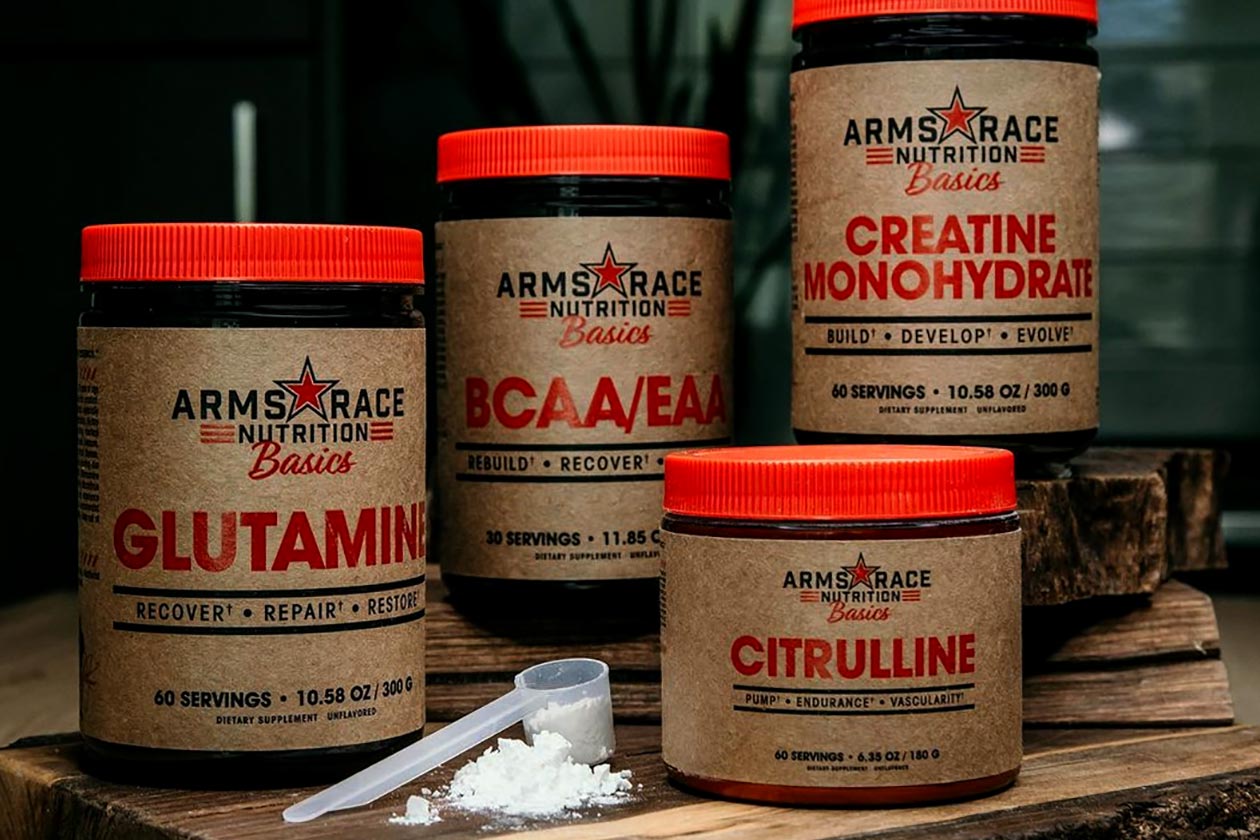 The long-awaited and straightforward series of supplements from Doug Miller and Julian Smith's Arms Race Nutrition has finally arrived, with Arms Race Basics. This is a family of products very different from the rest of the brand's lineup in that all of them are simple, straightforward supplements instead of the usual advanced, well-dosed formulas we've come to expect from Arms Race.
The brand has launched the collection with four products to start, and by the sounds of things, more items will enter the Arms Race Basics Series as time goes on. Those first four supplements include the single-ingredient products, Creatine Monohydrate and Glutamine, both with 60, 5g servings of their title ingredients, and Citrulline, also with 60 servings a tub, but its dose is 3g in each.
The fourth and final entry in Arms Race Nutrition's Basics series is BCAA/EAA, featuring, of course, a full spectrum of EAAs at a combined dose of 10g per serving, with most of that being BCAAs at 6g. All of the simple supplements come in unflavored powder form, making it easier to stack any of them with other products such as a pre-workout, intra-workout, or even a smoothie or shake.
The prices on Arms Race Basics all sit between $20 and $30, outside of any discount or deals, with Creatine Monohydrate and BCAA/EAA at $29.99 a tub, Glutamine at $21.99, and Citrulline the cheapest at $19.99. All four of those supplements are in stock and available for purchase now through the brand's online store alongside Immunity Greens which just debuted a few days ago.