Hany Rambod's brand Evogen has been on a bit of a release spree over the past month or so, introducing a revamped version of its long-running muscle builder Cell KEM and a capsule version of Amino KEM. Today we have the spotlight on another supplement drop from Evogen in "Light & Tight", which is a short two-week product to support a variety of benefits.
Evogen all-new Light & Tight is designed to help with digestion, bloat, and regularity and provide a complete digestive cleanse, detox, and microbiome reset. It is backed by an 800mg blend of various herbal extracts such as aloe vera, burdock, and senna extract, and 15mg of the premium and patented prebiotic PreforPro to further support digestion and gut health.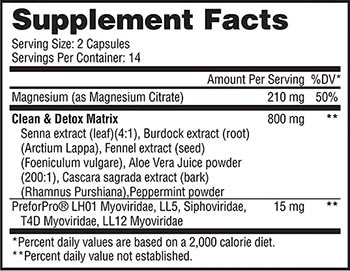 As mentioned, Evogen's Light & Tight is only meant to last you two full weeks, taking one capsule twice a day or two once a day, so it's no surprise the price on it is a lot lower than most of its other supplements. Light & Tight comes in at $29.95 a bottle through the brand's direct online store, and it can seamlessly stack with the rest of the products in the Evogen lineup.