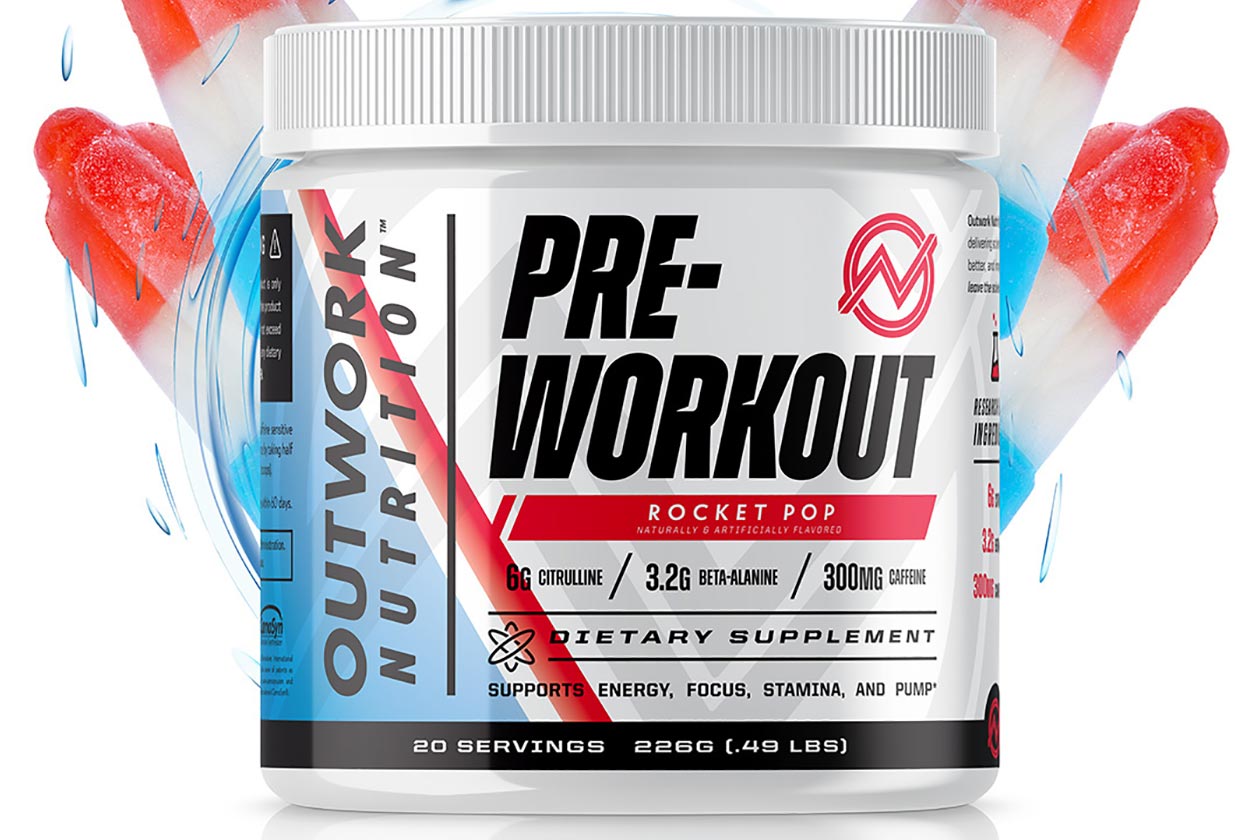 After launching in 2020, Layne Norton's brand Outwork Nutrition has been focused on offering additional flavors for its first two supplements. The brand recently dropped its Build protein powder, but outside of that, in the past one and a half months, it has released two new flavors of its Pre-Workout, including a caffeine-free alternative and another flavor for Recovery.
Layne Norton and Outwork Nutrition are back again this week, introducing another flavor extension, with the brand's attention returning to its stimulant pre-workout. Now available for the Outwork Pre-Workout to go with Strawberry Lemonade and its first two tastes, Tropical Candy and a traditional Blue Raspberry, is a Bomb Pop-inspired creation called Rocket Pop.
Outwork Nutrition's all-new Rocket Pop Pre-Workout takes the supplement's menu to a total of four flavors or five you count its caffeine-free Tropical Candy. The product is already in stock and available through the brand's website at the simple but well-dosed pre-workout's regular price of $39.99 for a tub of 20 full servings.