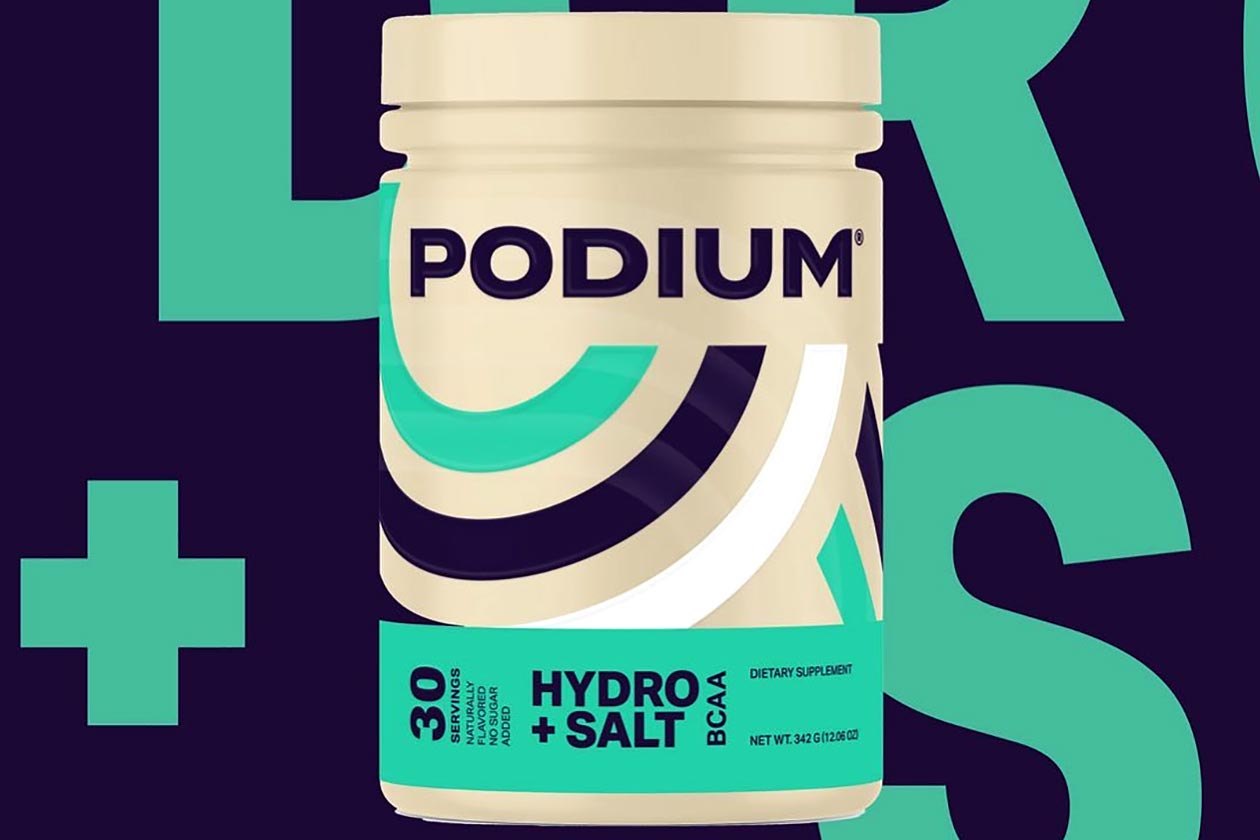 The third and final upcoming supplement from Mat Fraser's new brand Podium has been revealed after getting full details on its pre-workout Fuse and protein powder Whey over the past couple of weeks. The brand's third product is a BCAA-based amino, and it is definitely on the simpler side of the category combining aminos with hydration ingredients.
The name of Podium's amino supplement is "Hydro+Salt BCAA", which essentially sums up everything that's in it. Each serving comes with 6g of BCAAs at the usual 2:1:1 ratio and a bunch of hydration supporting ingredients. The hydration portion of the product includes premium Aquamin minerals, coconut water, electrolytes, and pink Himalayan sea salt.
As far as we know, Podium is still planning to launch its line of supplements sometime during the month of July. With today's date being the 22nd, that leaves the brand about a week to get everything going. We'll share details on the launch as soon as we have them, but for now, you can sign up at 321podium.com to be notified when the line is live.