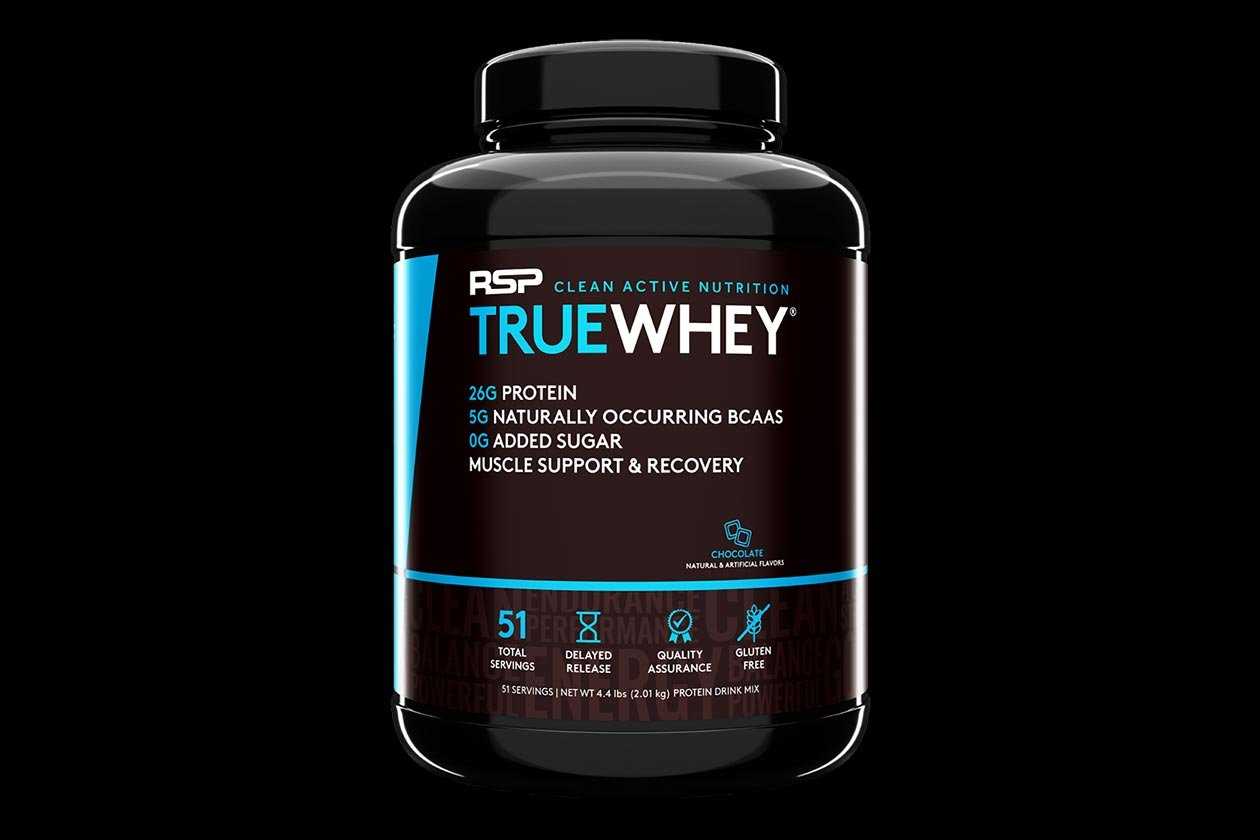 TrueWhey is an all-new supplement from the long-running brand RSP Nutrition, which is, of course, a protein powder featuring a blend-style formula made up of multiple sources of protein. Each of the 51 servings per tub of TrueWhey packs a solid 26g of protein, a pinch more than the usual 25g, coming from whey concentrate, isolate, and hydrolysate, and milk concentrate.
The rest of the macros filling out RSP Nutrition's TrueWhey nutrition profile are relatively moderate with 6g of carbohydrates, most of that sugar at 5g, 3g of fat, and a calorie count of 150. The protein powder is in stock and available now through the brand's retail partner Bodybuilding.com, where it has only one flavor to choose from at the moment in a traditional Chocolate.
The price on TrueWhey from RSP Nutrition is relatively competitive for a blend-style protein powder packing as many servings as it has at $49.99, and that's without any sale or discount, which Bodybuilding.com does frequently do.