Our International Brand Of The Year nominee in the first year we held the award, Switch Nutrition, has unveiled the protein bar it said it was working on back in April. The product is officially and appropriately titled Snack Switch and features a very different look compared to any of its sports nutrition and health supplements, as you can see in the image above.
As you'd expect, Switch Nutrition's Snack Switch packs a good amount of protein into its 60g size at 20g per bar alongside 10g of fat, 13.7g of carbohydrates with 9.6g of that sugar, and 236 calories. Those numbers are based on the product's Choc Berry Ripe flavor, which is one of three it's launching in; the other two are Choc Fudge Brownie and Choc Peanut Butter.
All of the flavors of Switch Nutrition's functional debut are vegan-friendly, made with only plant-based ingredients, including pea and fava bean protein to give it that 20g of protein. Snack Switch is also completely natural, with several other wholefood ingredients in the formula, such as dates, almond butter, dark chocolate, coconut, and flavor-specific things like dried cherries.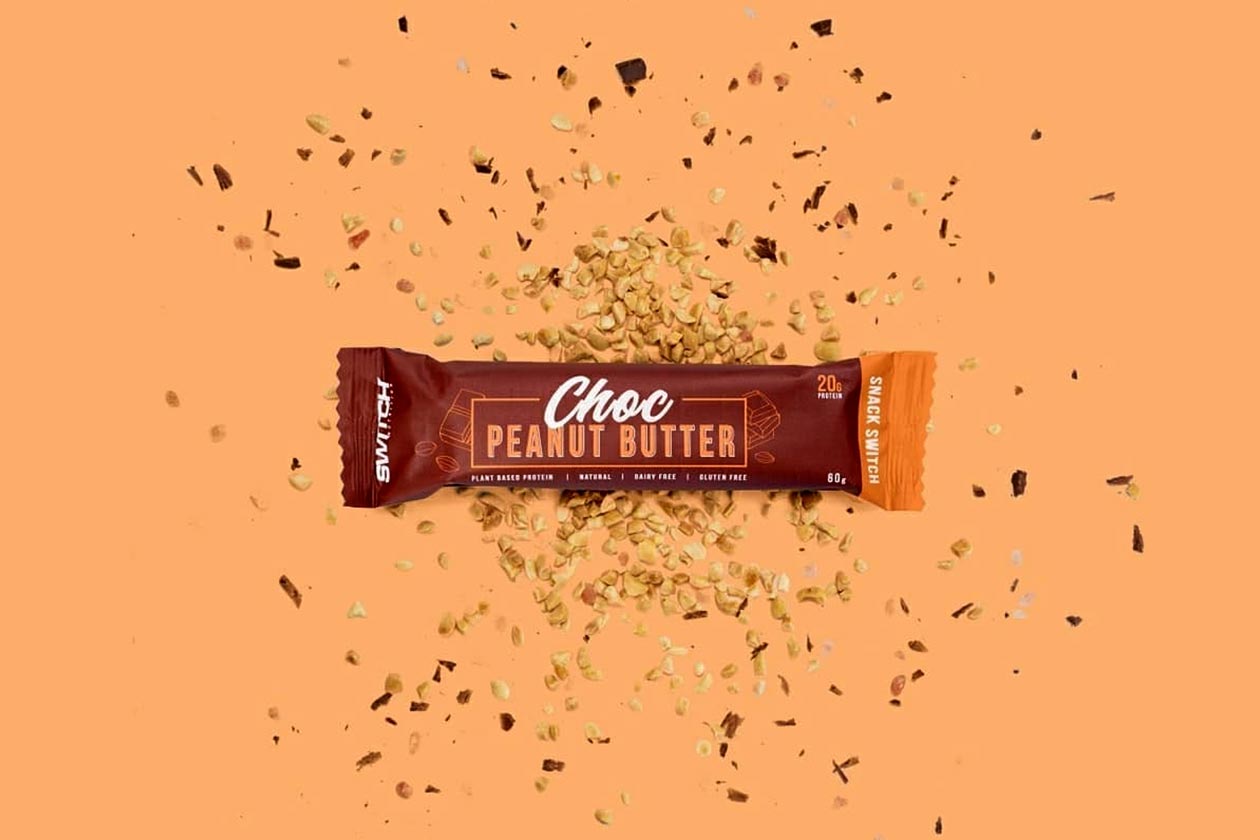 With Switch Nutrition being the maker of our number one tasting plant-based protein powder, Protein Switch, we have high hopes for the Australian brand's protein bar Snack Switch. The ingredients, macros, and description all look quite good, leaving the most important parts to come, and that is finding out how it tastes and how smooth the consistency is.
Switch Nutrition is planning to launch Snack Switch in a little less than a week on Wednesday of next week, which is Tuesday night here in the US. You'll be able to purchase it first through the brand's online store at switchnutrition.com.au where it looks like Snack Switch will have a price between $50 (36.99 USD) to $60 (44.39 USD) for a box of a dozen bars.