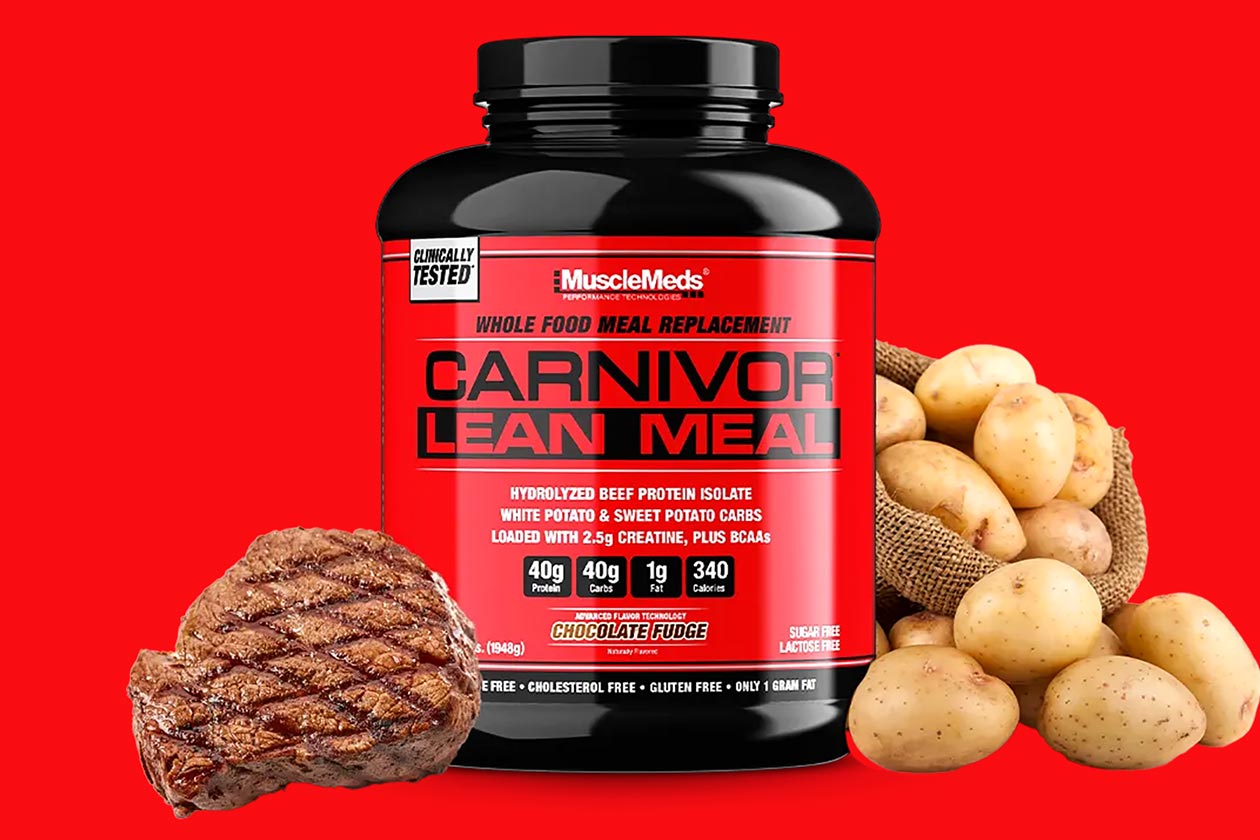 MuscleMeds has gone ahead and launched the all-new supplement it teased only a few days ago, and it is along the lines of what we suspected based on its initial clues. The brand's new product is a spin-off of its original hit beef protein powder Carnivor, combining beef protein, white potato, and sweet potato to create the nutritionally balanced Carnivor Lean Meal.
MuscleMeds Carnivor Lean Meal provides an even 40g of protein and 40g of carbohydrates per serving, with the protein from beef protein isolate and the carbs from white and sweet potato. There is no fat in the supplement, and it has added creatine monohydrate at 2.5g and an unlisted amount of BCAAs, although based on the label, we know the BCAA dose is lower than 2.5g.
Carnivor Lean Meal is a great entry in MuscleMeds' Carnivor family, and it fills the gap between the simple Carnivor protein powder and the calorie-loaded Carnivor Mass with 50g of protein and 125g of carbohydrates. As for flavors, the newest Carnivor product comes in two traditional tastes with Chocolate Fudge and Vanilla Cream, both in large 4.2lb tubs packing 20 servings.
MuscleMeds has launched Carnivor Lean Meal through its online store, and until midnight tomorrow, it is running a deal with a strong discount on single tubs. The promotion brings the lean gainer down from $81.99 to $59.99 each, and the brand is throwing in a free custom Carnivor shaker bottle to mix and drink your serving of Carnivor Lean Meal from.