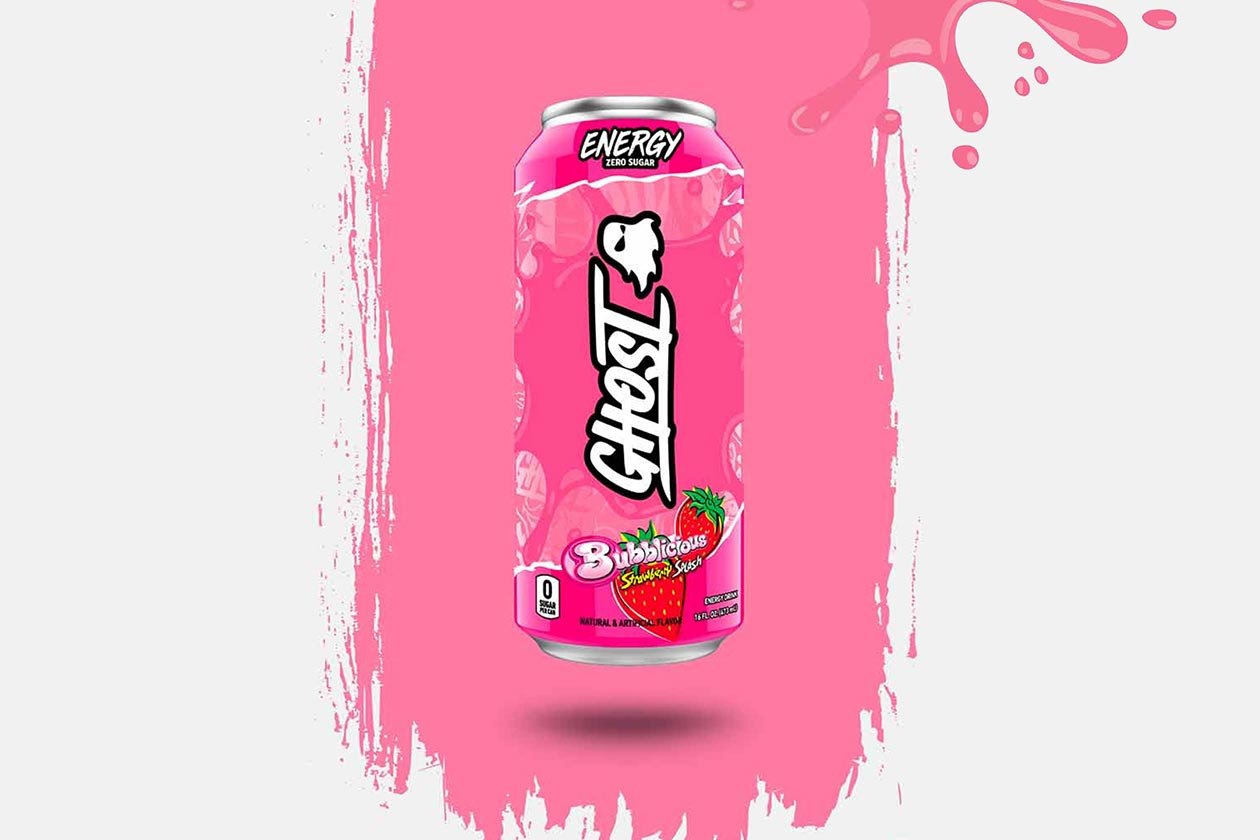 All of this week, right through until Friday the 6th of August, Ghost is doing a limited launch of the Ghost Energy flavor it unveiled at this year's Stack3d Supplement Expo. For those that missed it, the flavor is a promising and undoubtedly delicious collaboration with Bubblicious in Bubblicious Strawberry Splash, which the brand did first for its pre-workout Ghost Legend last year.
Ghost is looking to deliver that same authentic Bubblicious Strawberry flavor now for its transparently dosed energy drink, and as mentioned, it is available all this week but in an extremely limited way. Basically, the brand is putting up exactly 100 cans of Bubblicious Strawberry Splash Ghost Energy through its recently released mobile app every day until Friday, and better yet, they're free.
All Ghost wants you to pay to try its all-new Bubblicious Strawberry Splash Ghost Energy is a shipping fee. You will need to be quick when Ghost adds those cans as there are only 100 each day, which go live at midday Central Time. Knowing the size of the brand's fan base, it won't be easy to secure one, although the flavor will be getting a full launch later, so you can wait.