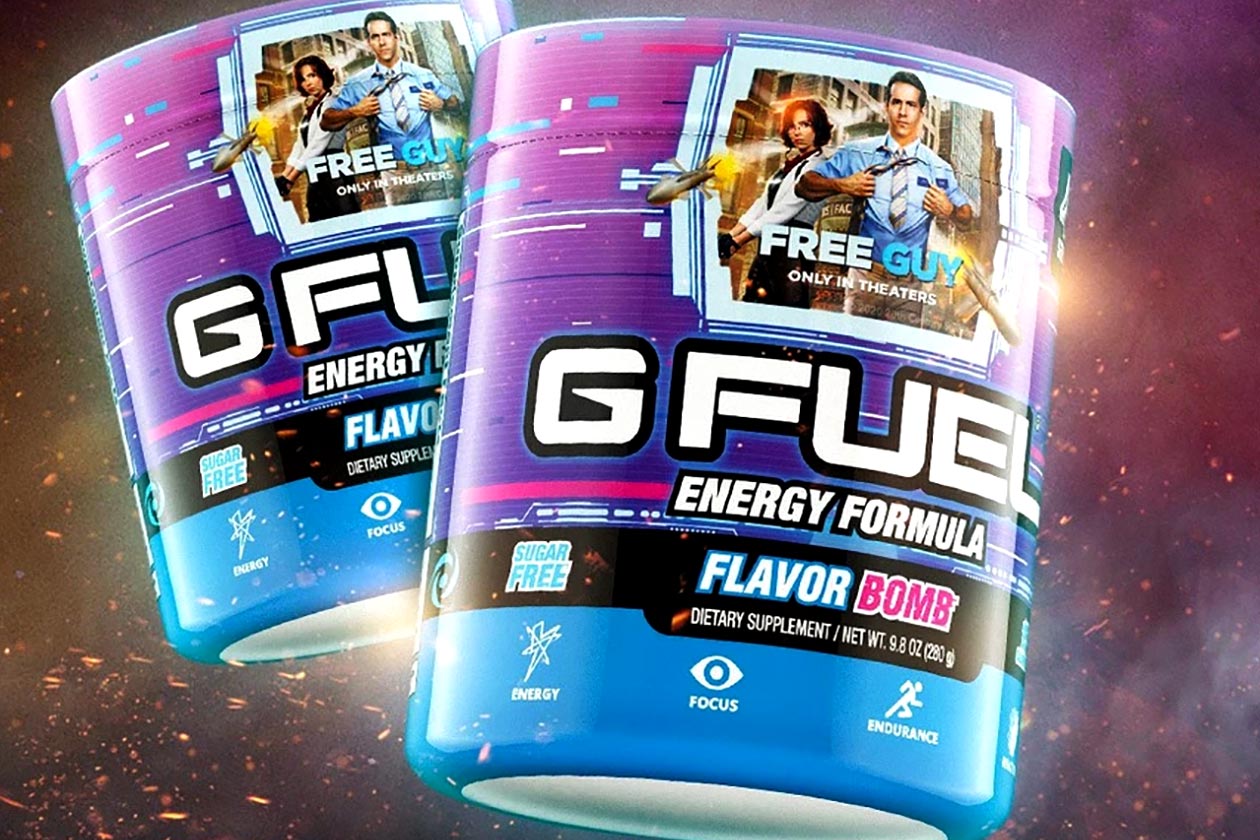 G Fuel's awesome, authentic, and previously announced collaboration with the upcoming film Free Guy — Flavor Bomb G Fuel Energy Drink — has become available this week in packs of four and 12 cans at gfuel.com. Alongside the product has also come a Free Guy edition Flavor Bomb version of the brand's flagship gaming supplement, which also reveals a bit of a twist.
The Flavor Bomb G Fuel supplement is actually being promoted as a reskin of the brand's limited-edition Classified flavor from last year's Black Friday sale. It still features the same combination of tastes as the energy drink in cotton candy, watermelon, and vanilla, meaning Flavor Bomb is something fans have tried already if they got their hands on the original Classified.
The Black Friday flavor Classified was never released for G Fuel's beverage, so despite the similarity in recipe between Flavor Bomb and Classified, the drink is an entirely new experience. You can now grab both of G Fuel's Free Guy collaborations from its website at each product's usual price, plus a bundle with four cans and the supplement at a discounted $44.99.