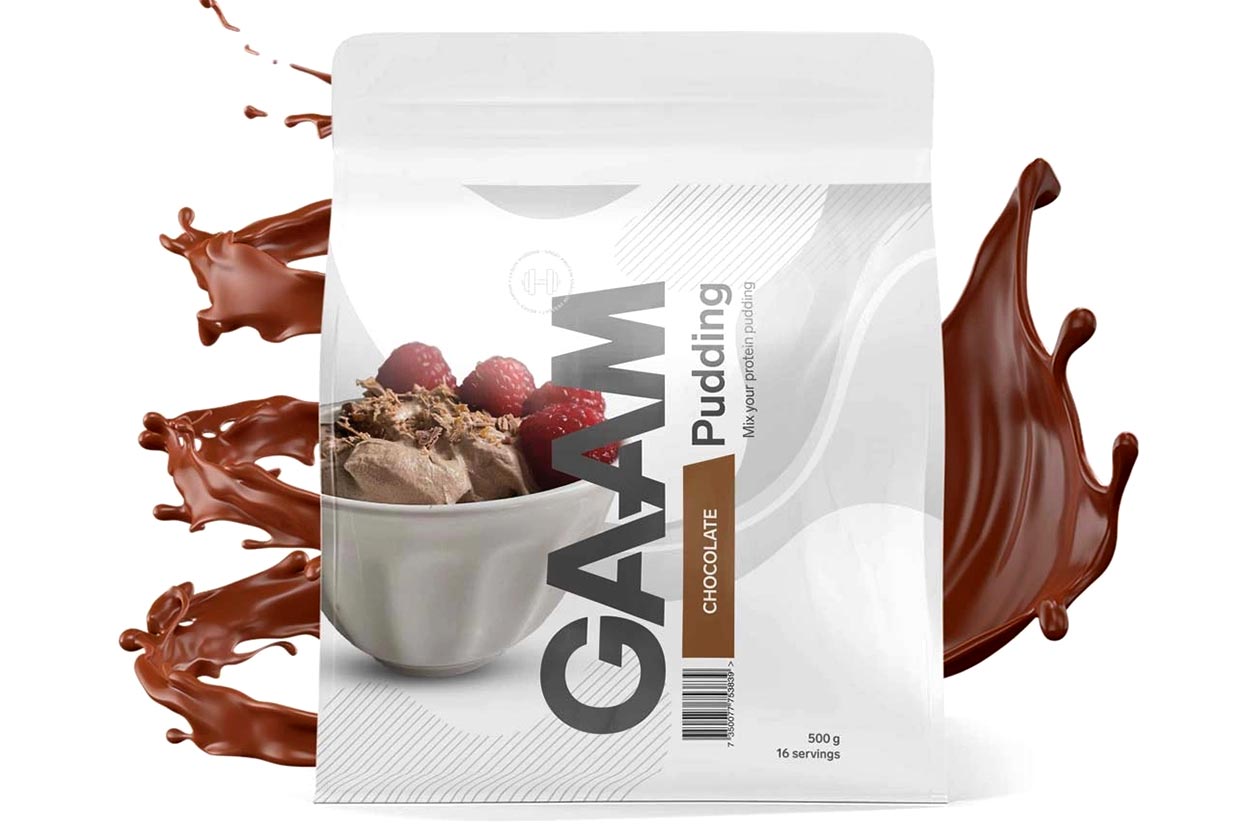 Proteinbolaget's house brand GAAM Nutrition is back again, a day after we posted about its all-new low-calorie sauce GAAM Sauce, in three tasty flavors. Today we have details on another functional type product from the Swedish company; although this isn't a condiment or anything to put on food, it is a powder to turn into a delicious, balanced snack or meal all on its own.
Following on from GAAM Sauce is GAAM Pudding, a high-protein supplement that can very easily be transformed into a smooth, flavorful, and healthy high-protein pudding. A single 30g serving of the GAAM Nutrition product packs 18g of protein, 4.8g of carbohydrates with almost all of that sugar at 4.3g, 300mg of fiber, 1.7g of fat, and a reasonable calorie count of 109.
To take GAAM Nutrition's GAAM Pudding from powder format to a tasty dessert, all you need to do is combine a serving with about 90ml of water, stir together or even whisk for a smoother finish, then leave it in the refrigerator to set. The functional supplement comes in only one flavor to start with Chocolate, and it is available at 109 kr (12.53 USD) for a bag of 12 servings.