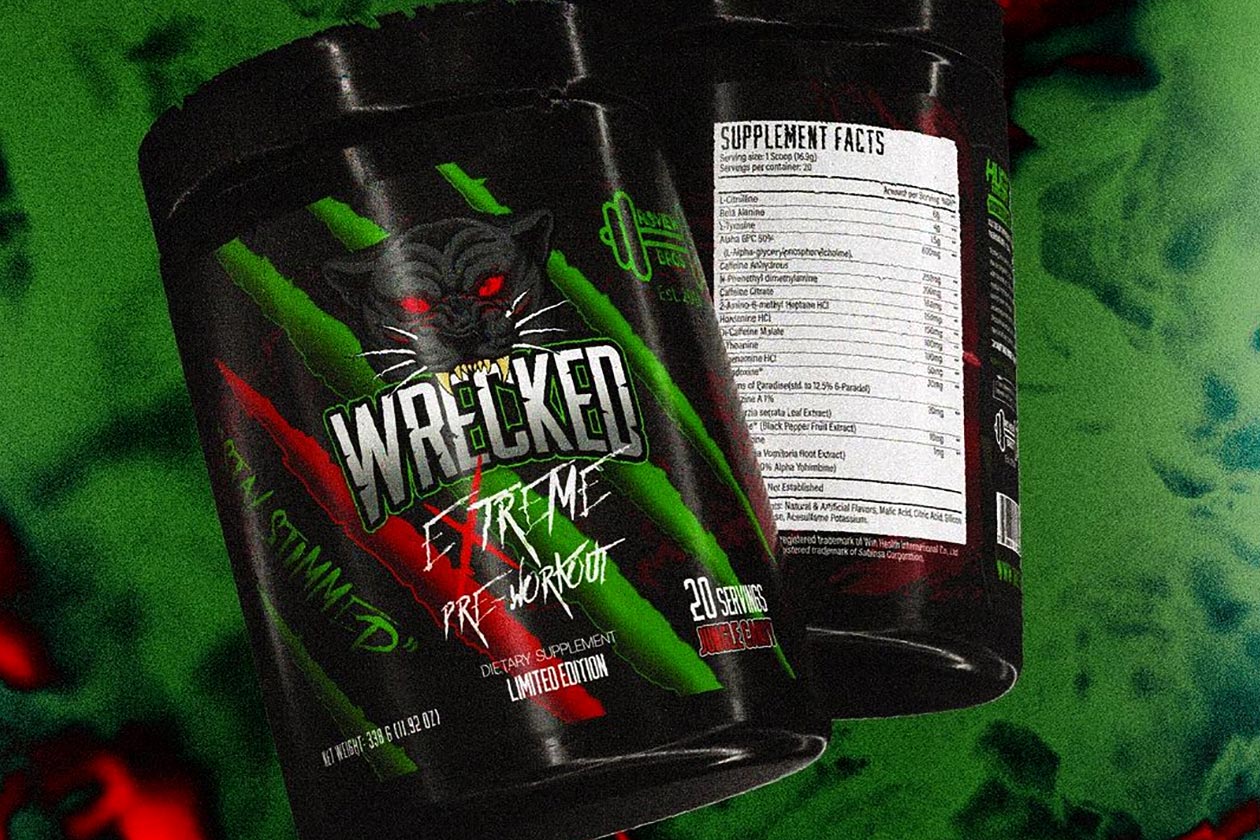 Huge Nutrition's collaboration pre-workout Wrecked Extreme, put together with the reputable Review Bros, was introduced as a limited product. The brand came out with the supplement back in April, and it was said to be gradually going out of stock, although for those that have picked it up and enjoyed the hard-hitting experience, we have good news.
Despite the product still being promoted as a limited-time launch, Huge Nutrition has decided to do another run and restock Wrecked Extreme. While numbers were running low, they've just been topped up, so if you were wanting to give it a try or have purchased it and are a big fan, the collaboration supplement is going to be around for a little while longer.
While Huge Nutrition is still encouraging fans to get in and purchase Wrecked Extreme sooner rather than later, the restock should mean it'll be around for longer than before. The best place to go to get your hands on the product is still the brand's online store at hugesupplements.com where a 20 serving tub of Wrecked Extreme will cost you $59.95.