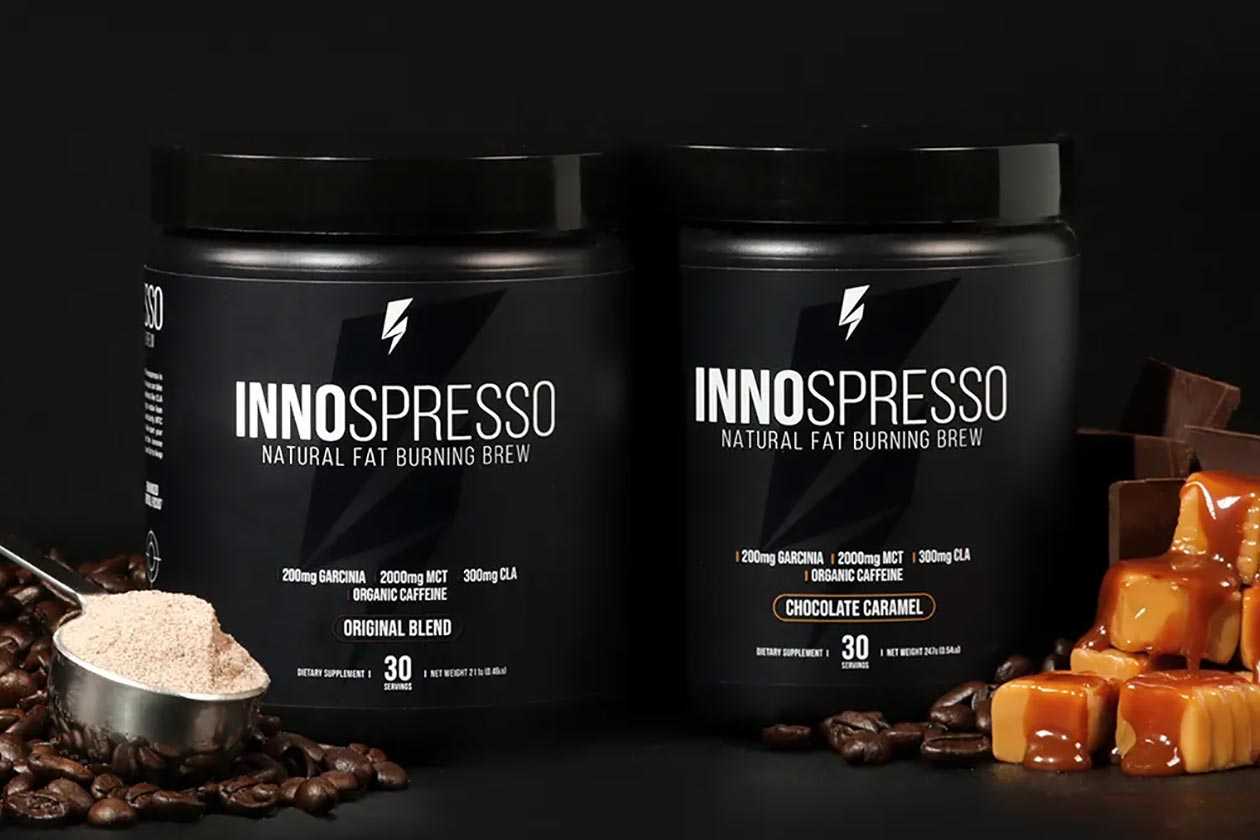 Innospresso is the newest supplement from Inno Supps, more known for its sports nutrition products such as the fat burner InnoShred and its stimulant-based pre-workout Storm Maker. Innospresso kind of explains what it's all about in its name, with a functional twist on a traditional coffee powder, giving you more benefits outside of the usual energy boost.
Inno Supps Innospresso is a coffee powder infused with metabolism-enhancing and weight loss supporting ingredients. In every serving, alongside Colombian coffee, you get 2g of MCTs, 300mg each of CLA and coffee bean, garcinia cambogia, an additional 80mg of PurCaf natural caffeine, and to add even more kick, there is 2mg of the potent stimulant, alpha yohimbine.
With everything together, Innospresso delivers a total of 164mg of caffeine per serving for a nice increase in energy. The supplement's formula also promises improved mental focus and cognition, appetite control from the garcinia, enhanced metabolism and weight loss support, as mentioned earlier, no sugar, only 2g of carbohydrates, and a calorie count of 35.
There are two flavors to choose from for Inno Supps' now available Innospresso; one is a more coffee-style option called Original Blend, and the other is a slightly sweeter recipe in Chocolate Caramel. Directly through the brand's online store, Innospresso will cost you $44.99, or you can grab three at $39.99 each and six at $34.99 a tub, and you'll get a free portable frother.