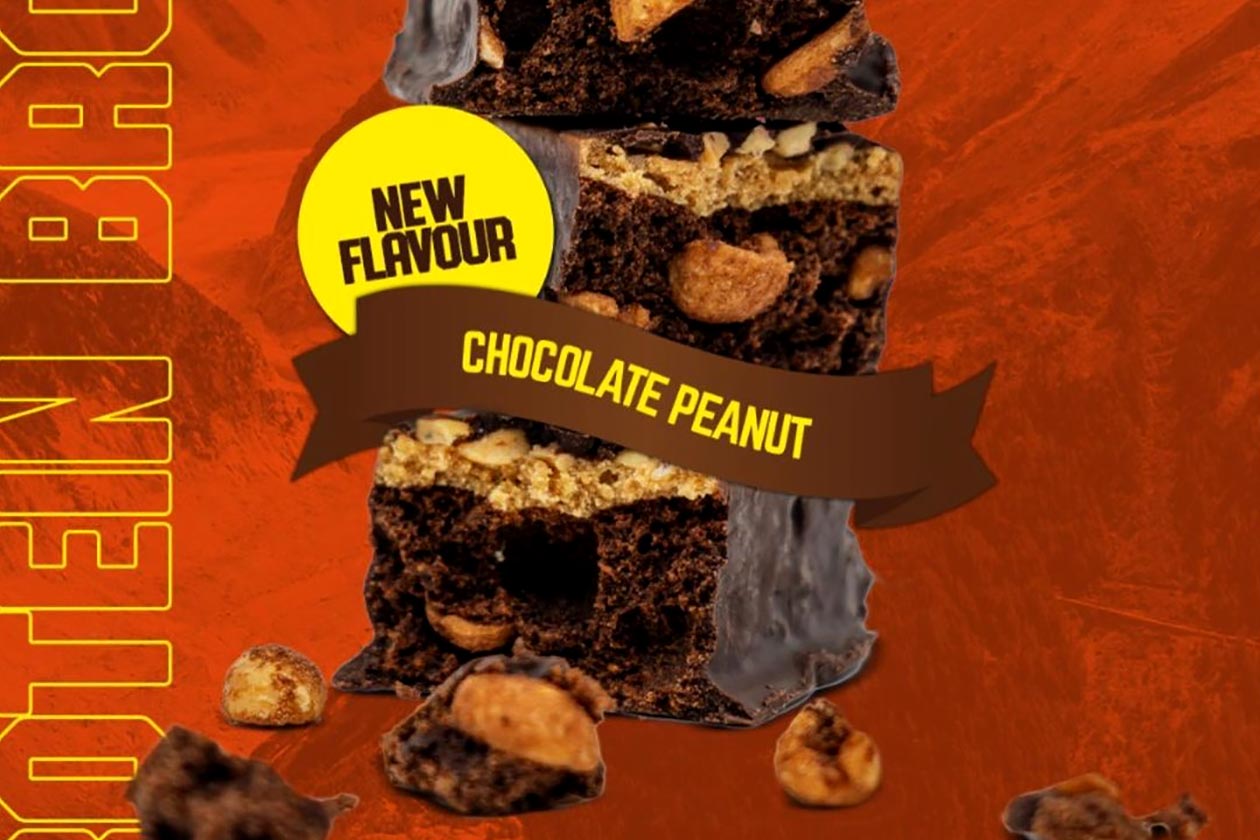 Over the past week or so, UK functional brand Mountain Joe's, originally known for its high protein rocky road, has teased three new products or flavor extensions. The brand has now begun revealing what exactly those three products are, the first of which is its teaser from the beginning of the month featuring pieces of chocolate and some crunchy peanuts.
Mountain Joe's chocolate and peanut creation has turned out to be a Chocolate Peanut flavor of its rich, decadent, and truly delicious Protein Brownie. It has that same realistic chocolate taste as the product's original Chocolate Caramel, but with a peanut twist where you get peanuts spread throughout the bar and its mouthwatering brownie body.
We have, of course, tried both of Mountain Joe's Protein Brownie flavors and found them to be amazing, so we can only imagine the classic combination of chocolate and peanut will be no different. We're not sure when this product will be on shelves, although we suspect we'll be seeing the full reveal of its other two teasers before it becomes available.