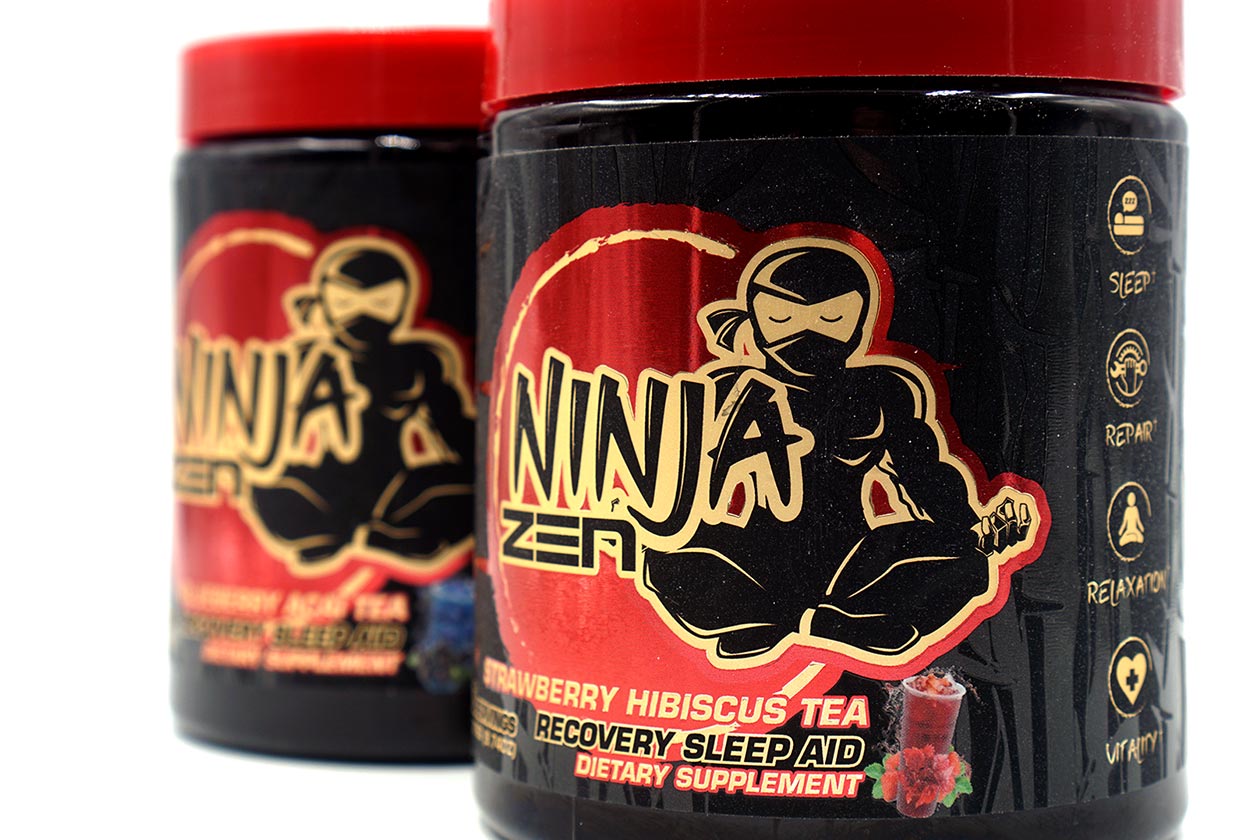 Ninja is a relatively new but growing brand that, despite its young age, covers a lot of different categories, from pre-workout and protein powder to more specialist areas such as nootropic and sleep. We've been lucky enough to try the entire Ninja family, and while each item delivers a truly effective and impressive experience, one of the few that stood out the most was Ninja Zen.
Ninja Zen is Ninja's nighttime supplement, formulated to improve and enhance sleep and recovery. It is loaded with active ingredients, including highlights such as 5mg of melatonin, a gram of GABA, and half a gram of phenibut. We've tried several sleep products over the past few years, and regardless of how good some of them have been, this is one of the best we've had in a while.
Review
Ninja's sleep support supplement Ninja Zen delivers in all of the areas it aims to, from improved sleep and relaxation to better recovery and repair. The first thing you'll notice with the product, which is also one of its most impressive effects, is its ability to knock you out.
Ten to twenty minutes after taking Ninja Zen, you'll find yourself getting drowsy, and if you're lying down anywhere, it won't' be long before you're asleep. Even on nights you may not be feeling overly tired or ready to sleep; you throw down a serving of Zen, and it'll work its magic. The effect is definitely not gradual; it's a very sudden sleepiness that is next to impossible to ignore.
Not surprisingly, the fast-acting knockout ability of Ninja Zen leads to some incredibly deep sleep, with every night we used the supplement, we had no interruptions or disturbances. Once again, it is one of the best sleep products we've had in years. Another key highlight of Zen is the morning, as supplements that typically put you to sleep strongly tend to have you wake up feeling groggy.
Ninja Zen's impressive performance before bed and through the night does lead into the morning, where you'll wake up feeling refreshed, re-energized, and not needing much time to get up and go. We didn't notice too much change in muscle recovery, where you'll still feel as sore or achy as you'd expect, but the refreshed alertness you wake up to makes it easier not to notice it.
Summary
All in all, if you're a fan of sleep supplements or have always wanted to find one that works as advertised, don't go past Ninja Zen. The knockout power of the product is truly impressive, and that is in addition to the deep sleep and refreshed wake-up. Once again, Zen is one of the best sleep supplements we've had in years, and there wasn't a night we used it, and it didn't perform.