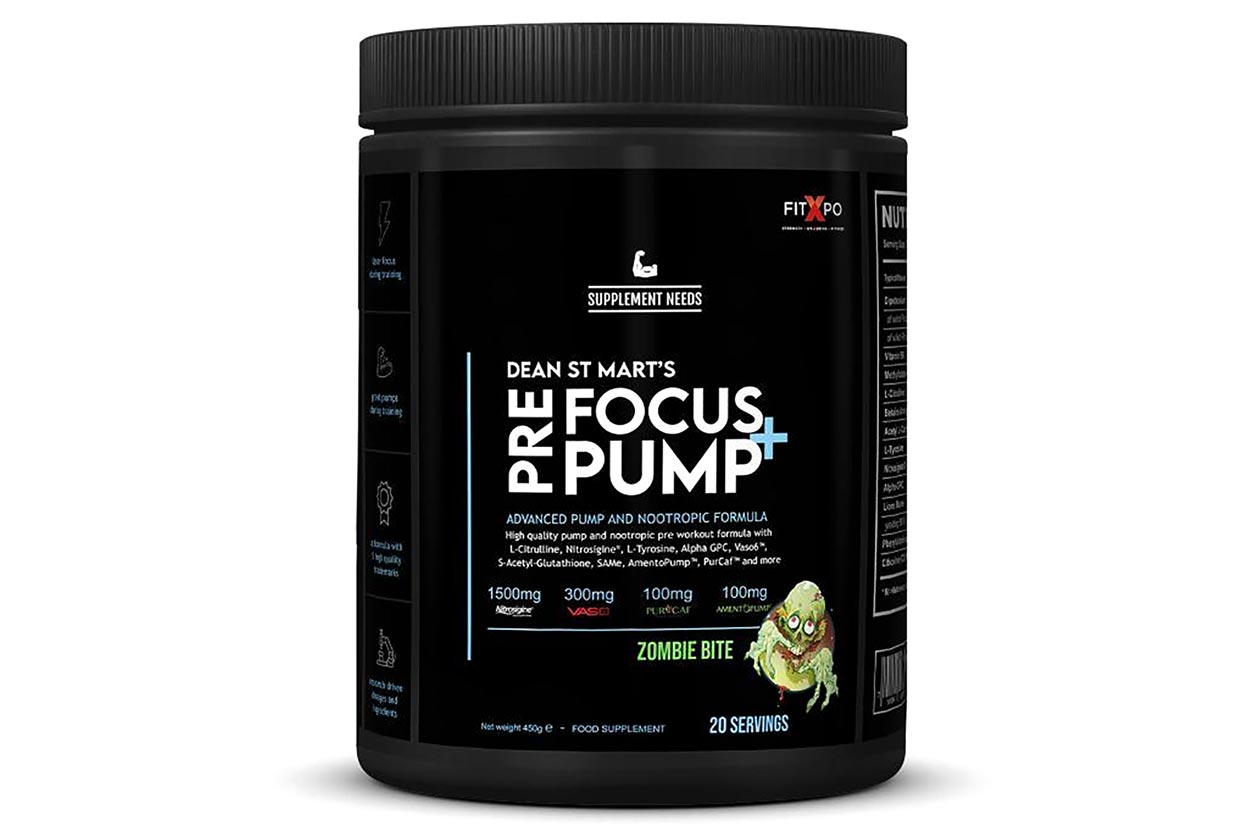 Yesterday we posted some exciting news from the reputable supplement retailer and brand Supplement Needs, with the reveal of its powerhouse pre-workout, Pre Focus Pump+. The product is a mix of two of its three already available pre-workouts, Pre Focus+ and Pre Pump+, simply combining each and every ingredient and dosage from those two supplements.
The result of Supplements Needs merging Pre Focus+ and Pre Pump+ is a packed out pre-workout built to deliver strong focus and enhanced pumps. The news we have today is regarding its price as the product won't be anywhere near what we expected. We figured since Pre Focus+ and Pump+ cost £34.99 and £39.99, Pre Focus Pump+ would land around £69.99.
Supplement Needs has come out and confirmed the price point of Pre Focus Pump+, and it is very reasonable for the powerhouse pre-workout fans are getting at £44.99. It is definitely worth noting you don't get 30 servings per tub like Pre Focus+ and Pre Pump+; instead, it's a third less at 20, although even when you factor that in, Pre Focus Pump+ works out stronger.
Basically, Supplement Needs is giving fans a well-put-together pre-workout that doesn't require you to buy two or three separate products, and it's going to be in that typical premium pre-workout price range. As mentioned yesterday, the brand is launching the supplement this weekend at the UK's Fit Xpo and will be putting it on its website shortly after.