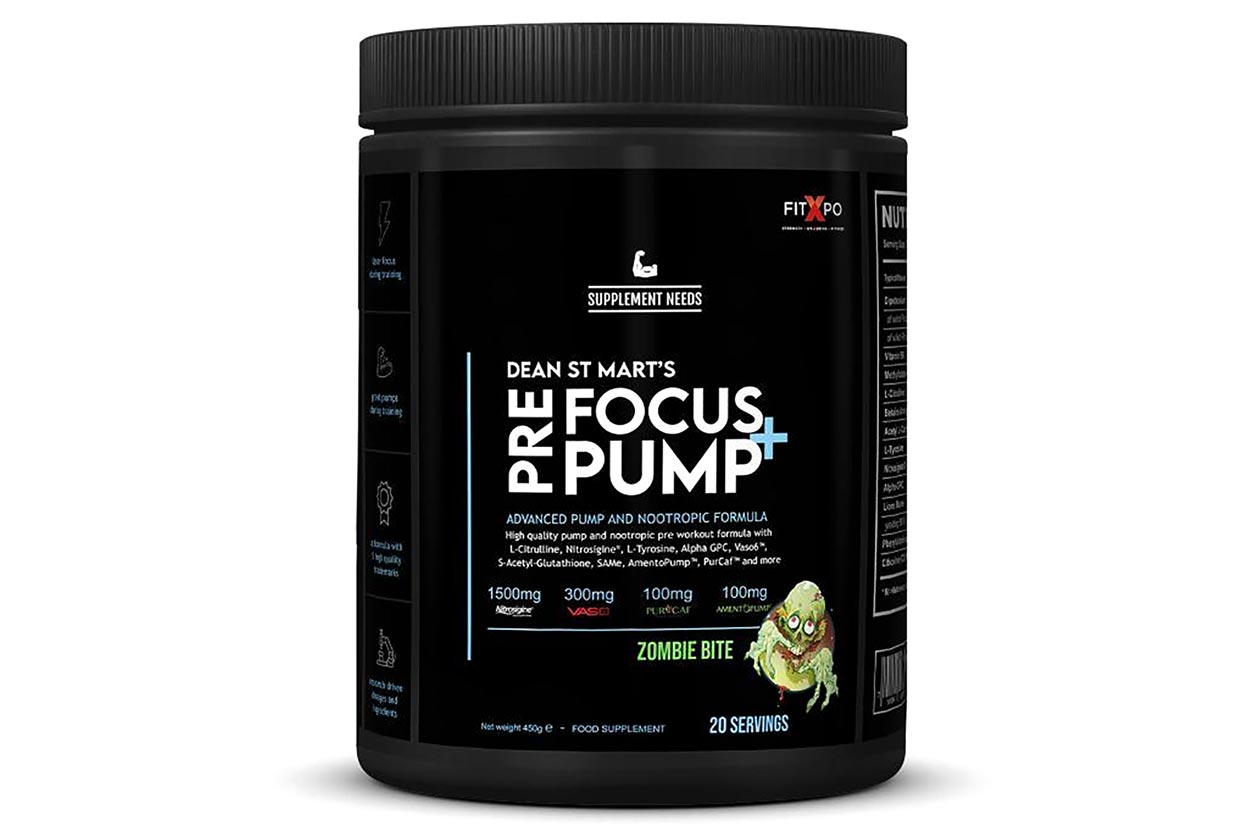 2021 is the year the reputable UK brand and retailer Supplement Needs decided to enter the highly competitive pre-workout category, and it did so in typical Supplement Needs style. Instead of putting together one product, the high-quality brand came out with a series made up of three pre-workouts, one for pumps, one for focus, and a third for stimulation.
Those three products from Supplement Needs are Pre Pump+, Pre Focus+, and Pre Stim+, and now the UK brand is coming out with a fourth pre-workout that is as good as two of those combined. The upcoming product is Pre Focus Pump+, and the reason it's as good as two of its other pre-workouts is that it is literally Pre Pump+ and Pre Focus+ combined.
Pre Pump and Focus combined
Supplement Needs has brought together every ingredient from Pre Pump+ and Pre Focus+ and put them into Pre Focus Pump+. All of the ingredients have the same dosages with highlights such as 6g of pure citrulline, 100mg of AmentoPump, and 1.5g each of tyrosine and Nitrosigine. The product is absolutely loaded with a hefty total of just over 17g of active ingredients.
You can see the facts panel for Supplement Needs' Pre Focus Pump+ in the image above, and you'll notice, like Pre Focus+, the caffeine isn't overly high at a combined 200mg. It gives you room to add in extra caffeine to get it to your own personal liking and add other stimulants, including a serving of Pre Stim+, which was made to stack with Focus and Pump.
Launch details
We're not sure what the price of Supplement Needs two-in-one pre-workout is going to be, although we have to imagine it'll be less than a full-size tub of Pre Focus+ and Pre Pump+ combined. Through the brand's online store, those two cost £34.99 and £39.99, respectively, so we're guessing Pre Focus Pump+ will be somewhere around £69.99 (97.50 USD) for a 20 serving tub.
Supplement Needs is going to be launching its promising Pre Focus Pump+ through its online store, although before adding it to its store, it is going to be debuting it at this weekend's Fit Xpo, taking place at the Liverpool Exhibition Centre in the UK on Saturday and Sunday.