Feb 24th, 2021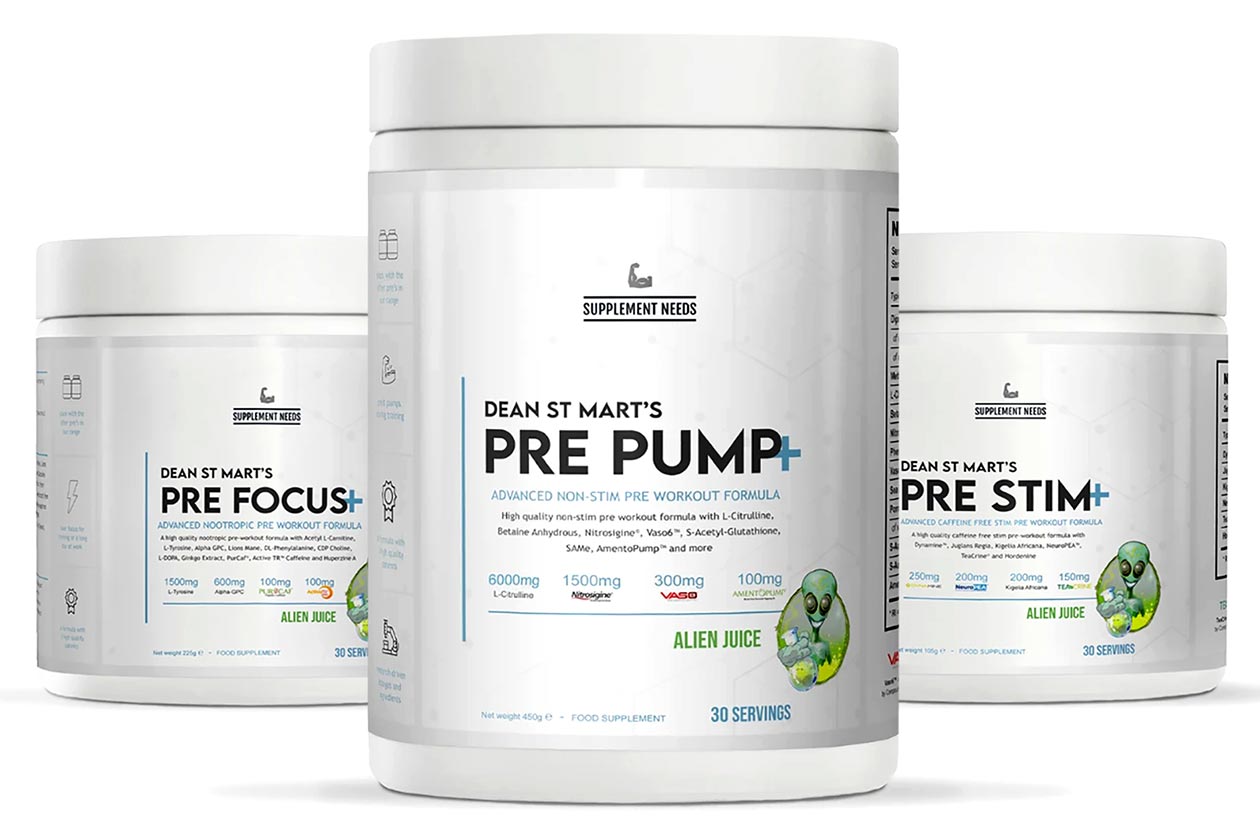 After completely unveiling its three promising pre-workouts over the past few days in Pre Stim+, Pre Focus+, and Pre Pump+, the UK retailer and brand Supplement Needs, has put them up for pre-order. The products can indeed all be used together for a powerful workout full of energy, focus, pumps, and performance, and they all come in the same Alien Juice and Sour Stardust flavors for easier stacking.
The prices of the Supplement Needs pre-workouts on its website, do vary from product to product but are all quite reasonable. The simple and potent Pre Stim+ is the cheapest at £29.99, then you have the only one with caffeine in it Pre Focus+ at £34.99. Third and finally is the pump-focused supplement and the most expensive of the three in Pre Pump+, priced at £39.99, with all of the products packing 30 full serving per tubs.
We've already got our pre-order in for a full stack of the Supplement Needs pre-workouts, and you will want to get in soon as well, as there is a very limited sale available. Through until the end of today, UK time, you can get 15% off all of the pre-workouts using the code "BIRTHDAY" to celebrate the formulator's — Dean St. Mart — birthday , which discounts the whole set to about £30 per product at a combined £89.23 (126.04 USD).
Also, while Supplement Needs only has Pre Stim+, Pre Focus+, and Pre Pump+ available for pre-order, you won't be waiting all that long for your pre-order to ship. The brand has said orders will be going out next week, and it does have international shipping at what looks to be a flat rate of £19.99.